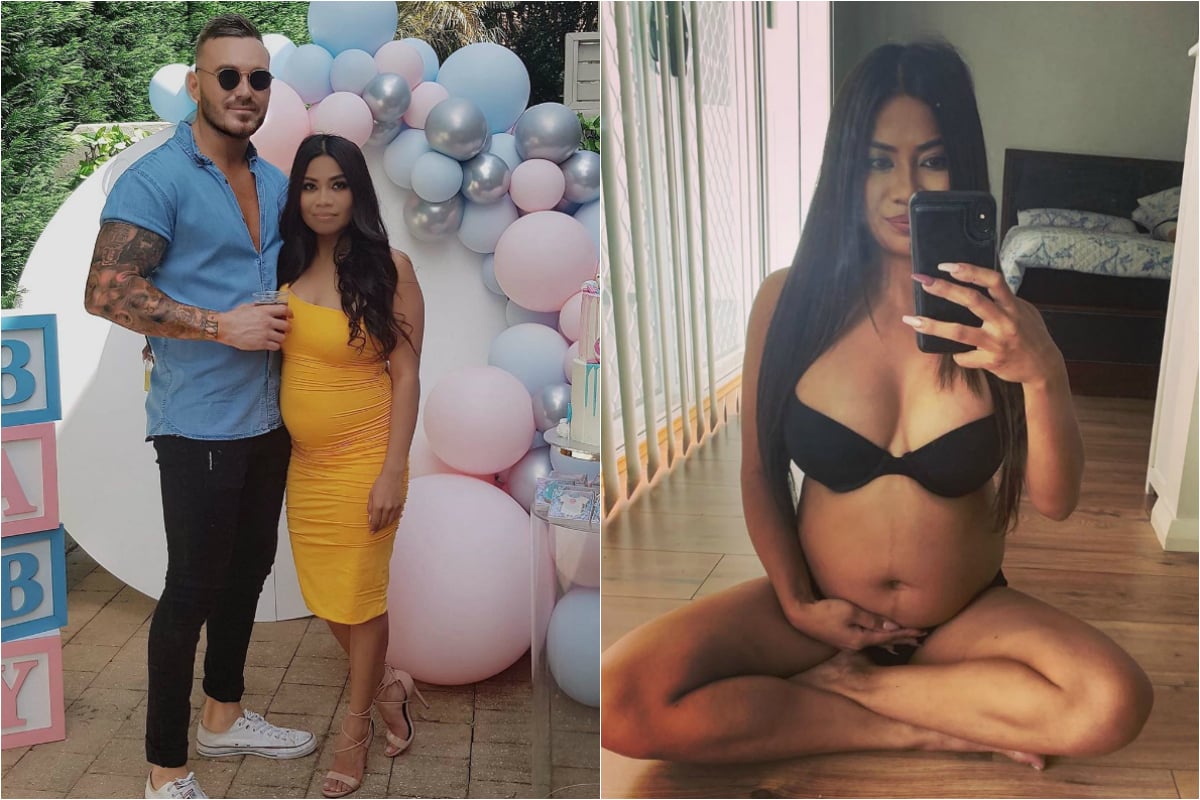 Married at First Sight's Cyrell Paule and Love Island's Eden Dally have split, four months before she is due to give birth to their son.
The reality TV star, who is currently 23-weeks pregnant, announced the breakup via Instagram on Friday night.
"Even if it's just you and me. We'll create our own happiness," Cyrell, 30, said alongside a selfie of her in underwear, holding her growing pregnant belly.
Cyrell and Eden, 26, had been together for seven months, and their child is due in February next year.
Cyrell also posted to her Instagram Stories on Friday night, writing: "You would think people would be happy to hear about my break up. Are you all not happy. Was this not what you all rooted and prayed for. Or maybe your prayers of me having a miscarriage is what ur hoping for next.
"We live in a sad, bad world where [we] wish and pray for misery on others to feel better about ourselves.