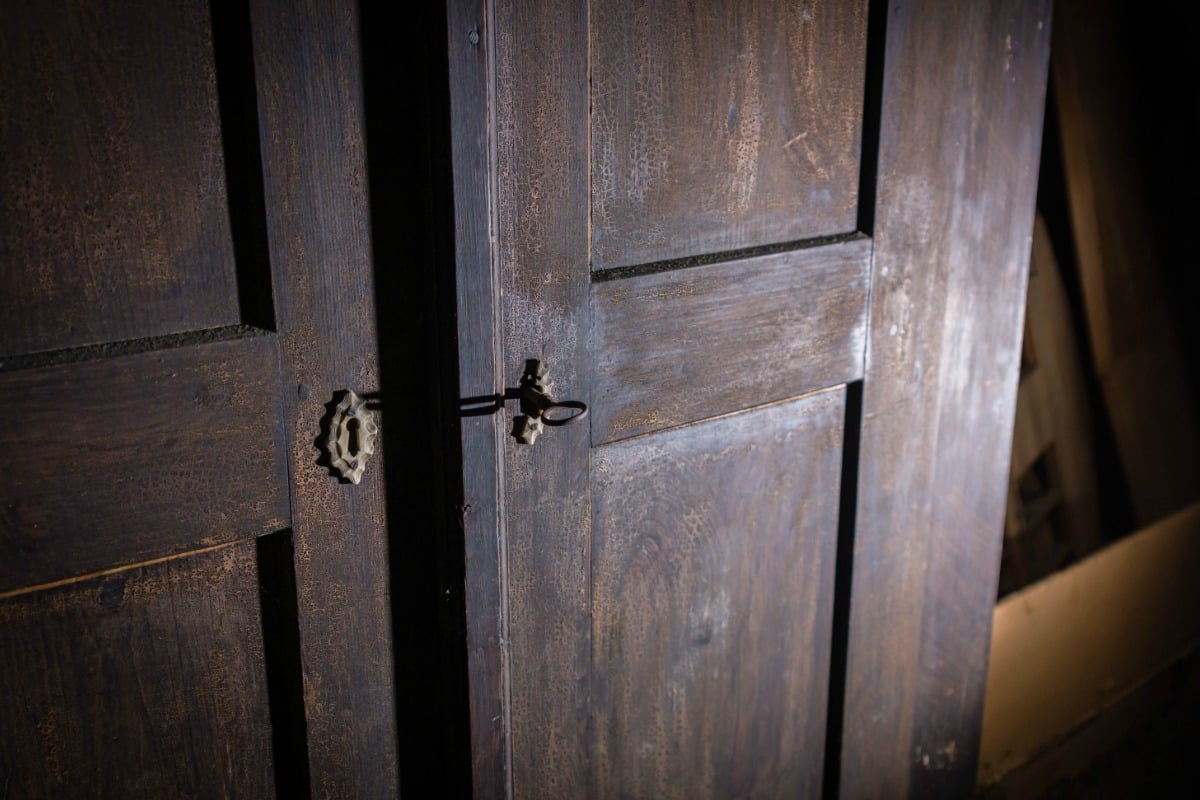 Not long after Maddie moved into her off-campus apartment, strange things started to happen.
One of her shirts went missing. Then a pair of her pants disappeared.
Handprints began appearing on her bathroom walls.
The University of North Carolina student was convinced she was living with a ghost.
Then, last Saturday, she heard rattling in her closet. Curious, she decided to speak to the "ghost".
"I just hear rattling in my closet. It sounded like a raccoon in my closet," she told Fox8. "I'm like, 'Who's there?' And somebody answers me. He's like 'Oh my name is Drew'."
Startled, Maddie began to ask "Drew" a series of questions about who he was and what he was doing in her closet.
"'Are you gonna do anything to me? Are you gonna do anything?' And he's like no, no, no," she told CBS affiliate WFMY.
The University student then tried to call the police from her Apple watch. When that failed, she opened the closet door.
This is Andrew Swofford. A UNCG junior got home on Saturday, to find him in her closet, wearing her clothes. @myfox8 pic.twitter.com/n4PFMhtW2b

— Hayley Fixler (@HayleyFixlerTV) February 4, 2019