Do you hate coriander? Have very strong feelings about slow walkers? Would rather poke yourself in the eye than store your tomato sauce in the fridge?
Well, you're in luck. Hater is the new dating app that will help you "meet someone who hates the same stuff as you."
Yep, you heard right. You can now find love by, well, hating on things.
Hater offers you 3,000 hand-selected topics to weigh in on — butt selfies, build the wall, BAE, and Shia LaBeouf, just to name a few.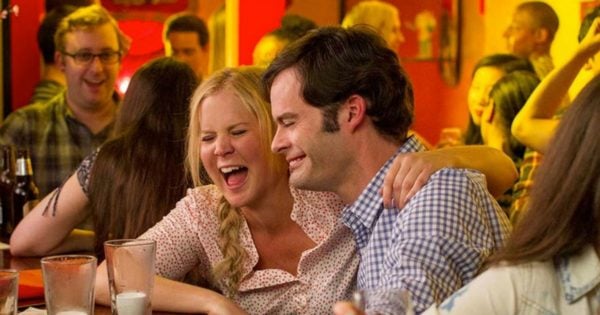 You simply swipe down to hate, up to love, left to dislike or right to like. It's basically the most addictive and fun personality test you'll ever take.
The app will then match you with people based on your mutual dislikes and other factors like location. Then, just like Tinder, you can swipe through your matches and decide who you're into.
The great thing about Hater? You don't have to waste time pretending to be one of those people who loves 'the outdoors' and 'socialising with your work colleagues'. Phew. (Post continues after gallery.)
Our favourite happy celebrity couples .