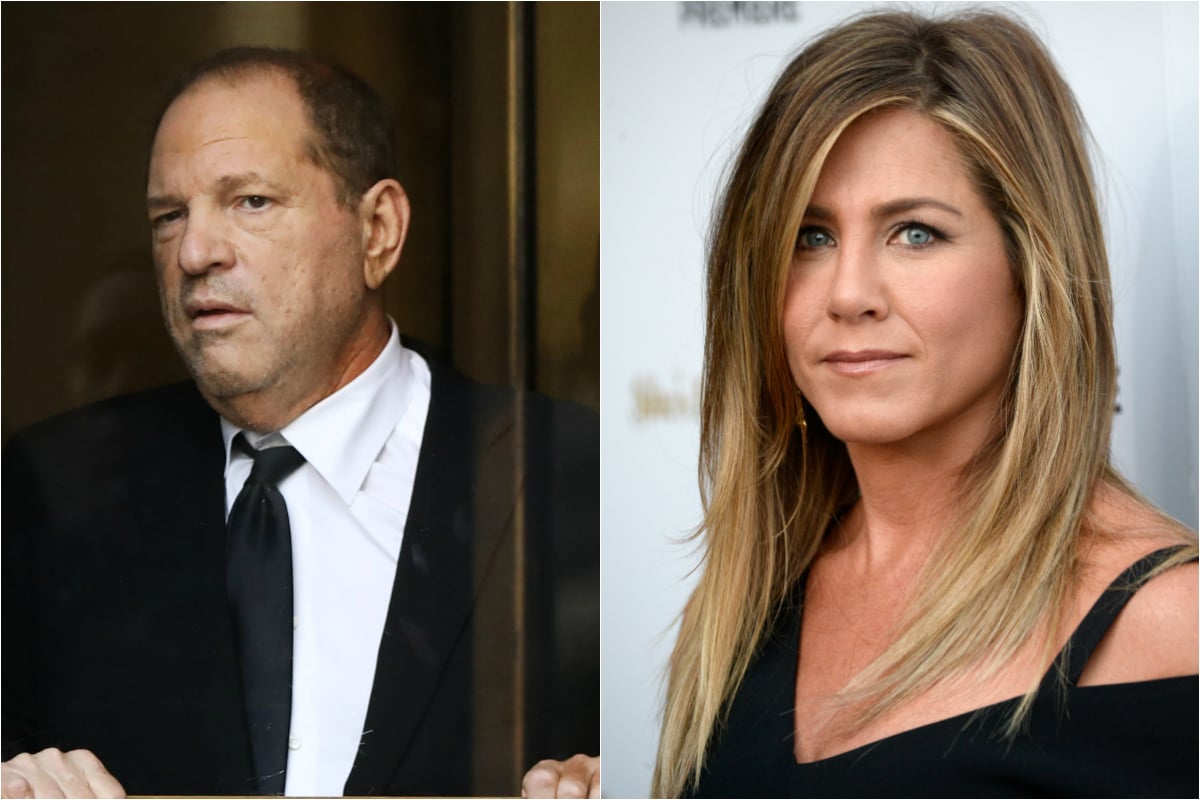 Content warning: This story contains descriptions of sexual assault, and may be distressing for some readers. If you need support, please call the sexual assault helpline on 1800 010 120.
Unsealed court documents have revealed a threatening text Harvey Weinstein sent in 2017, upon learning of a potential allegation being made against him by Jennifer Aniston.
In October 2017, Weinstein was approached for comment by the National Enquirer after The New York Times broke the story on the movie mogul's decades-long pattern of sexual abuse.
The reporter told a representative for Weinstein: "The National Enquirer intends to publish a story reporting Jennifer Aniston was sexually assaulted by Harvey Weinstein…
"Jennifer confided to a friend that during the production of the 2005 movie Derailed, Weinstein sexually assaulted her by pressing up against her back in [sic] grabbing her buttocks."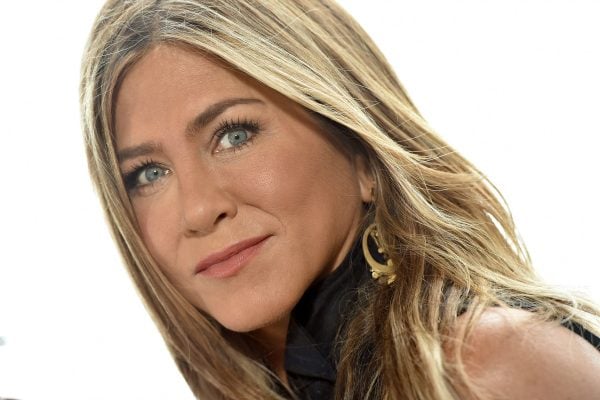 The email continued: "Through the years he would frequently stare at her cleavage/breast and move his mouth around making Jennifer uncomfortable.
"We also quote a source close to Jennifer who tells the Enquirer: 'Harvey was infatuated with Jennifer Aniston — He had a massive crush on her and constantly talked about how hot she was,'" the email added.
Upon being forwarded the email from his representative, Weinstein responded: "Jen Aniston should be killed".
The report was never published and the allegation that Weinstein groped Aniston is false, her publicist has since confirmed.
"He never got close enough to her to touch her," Aniston's publicist Stephen Huvane said in a statement this week. "She has never been alone with him. We have no idea about the email, since it wasn't sent to us, nor do we have any comment to make on it."