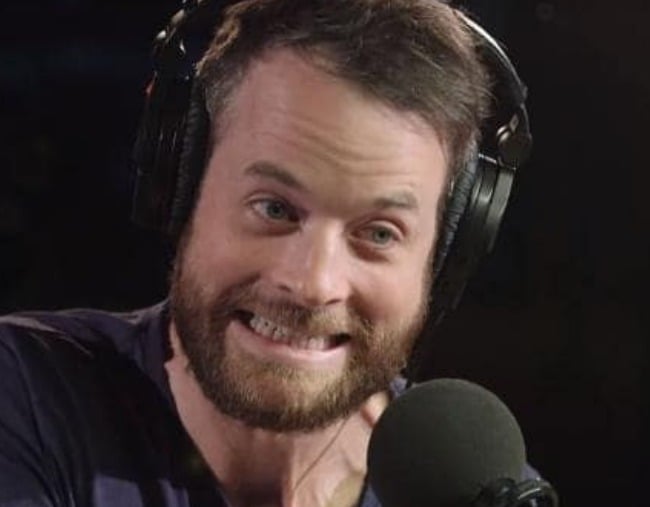 Yes, well.
It seems Hamish Blake is back on the radio doin' pranks.
You see, this morning Hamish and his very tall buddy, Andy, dropped into the studio to visit Triple J's Ben and Liam. 
The comedians were there to promote the second season of their TV show, True Story With Hamish & Andy. 
During the interview, Liam mentioned that people used to say he sounded just like Hamish while on air.
"I remember in our very first week here at Triple J, the very first time I made a news.com.au article and it was (about), 'Liam sounds like Hamish Blake'," Liam said.
"If it makes you feel any better the very first show we had it was, 'Oh these guys sound like Merrick and Rosso'," Andy Lee told him.
Hamish and Andy's classic radio prank…

The four radio funny guys then concocted a plan.
They decided to call Liam's girlfriend, Sarah, to see whether she'd actually realise she was talking to Hamish and not her boyfriend.
"I'll start it and then I'll throw it over," Liam explained before the phone call began.