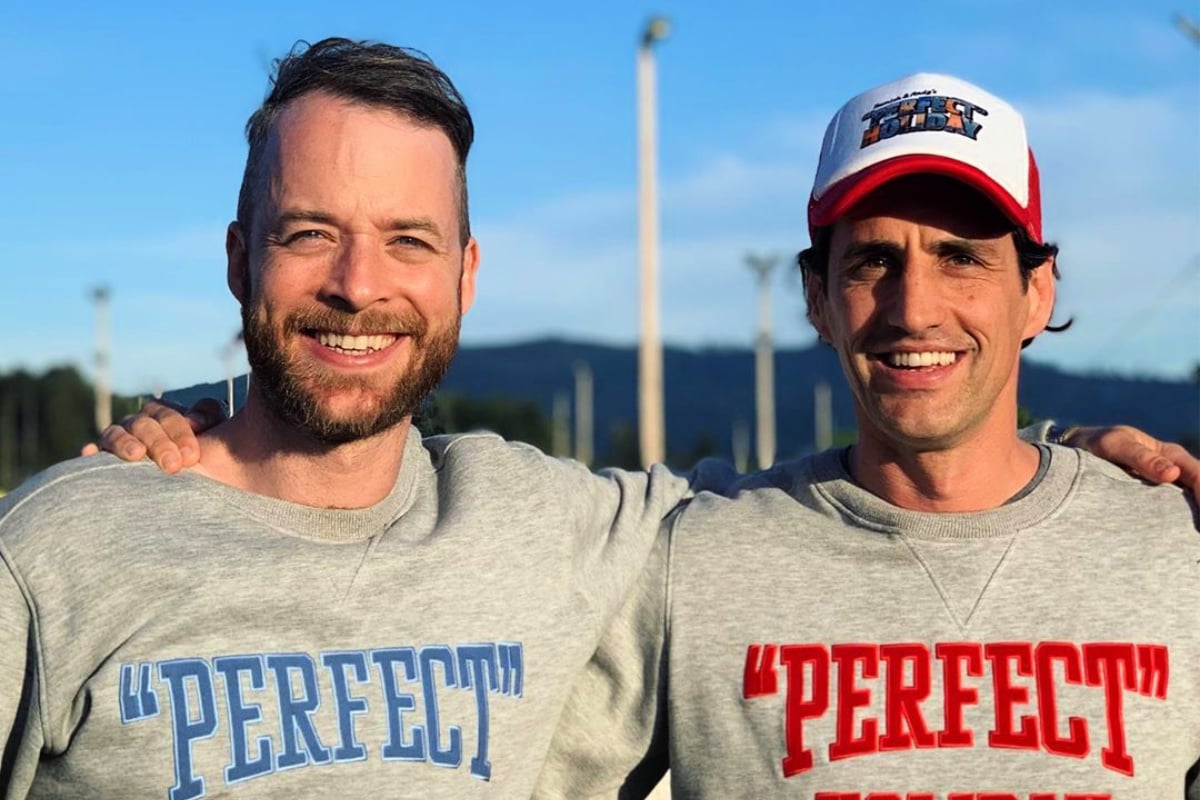 Fans of Hamish and Andy, you might want to sit down for this one.
The men themselves have confirmed they're back and bringing Aussies an all-new travel show called Perfect Holiday very soon.
The radio duo-turned-TV stars officially announced their new project on Friday night, sharing a photo on their joint Hamish and Andy Instagram account wearing matching 'Perfect Holiday' jumpers.
"We are back everyone! We surprised each other with a new travel adventure every day over the last three weeks and created our 'Perfect Holiday'," the photo was captioned.
"The new show will be out later this year and we can't wait for you to see it*. *some bits we don't want our families to see."
Although the show likely won't be out for a while, we can't help but get really bloody excited about it.
Here's what we know about Perfect Holiday so far.
What is Perfect Holiday about?
From what we can tell, Perfect Holiday will have all the laughs and ridiculous gags we've come to expect from Hamish Blake and Andy Lee, with one major plot change.
Instead of arranging all of the travel itinerary together, the guys will be planning locations and activities for each other on alternate days, meaning we're going to see some genuine shock and surprise on camera.