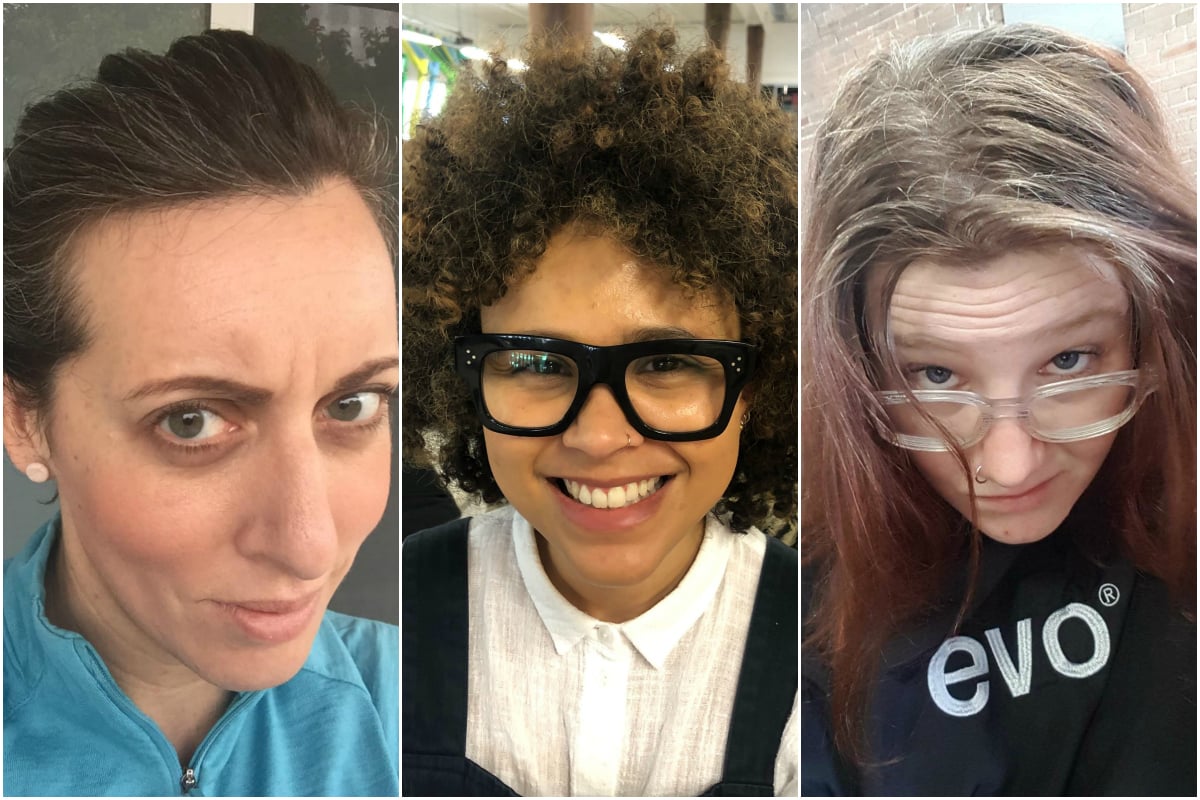 There comes a point in everyone's life when they notice their first grey hair.
It's often followed closely by the second and third grey hair, an indication for many women to start spending hundreds of dollars at the hairdresser to cover them up.
Meanwhile, men get to save all that money and then get called silver foxes for their natural ageing.
Five ways to lift your hair game. Post continues after video. 
This is why so many women are rejecting the idea that they are meant to look eternally youthful, and are making the conscious decision to embrace their grey hairs.
Introducing: Silver foxy ladies.
In the name of self-love, we invited women from the Mamamia community to share their grey hair transition photos.
Kate, 35.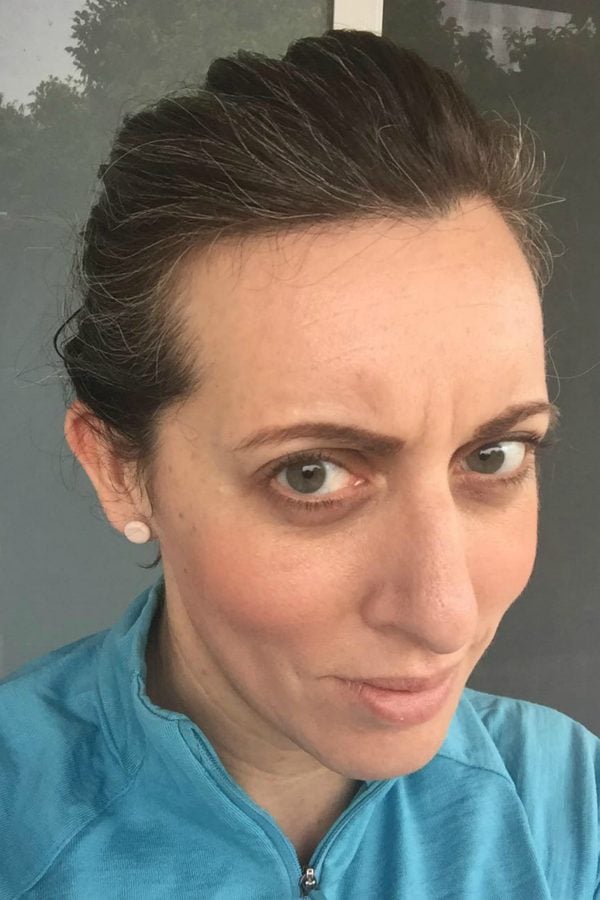 "I have been going grey since my early 20's like all the women in my family. Around six months ago, I decided that I was sick of trying to keep up with my greys – dying my hair was ruining my hair, I didn't like how dark it was when I dyed it darker but blonde didn't suit it either. I work in an industry with brilliant women and noticed that they weren't covering their greys and it had never really occurred to me that this was actually an option! I'm growing out a little colour on the ends but my hair is so much healthier and it's a relief to not have to think about how to cover it anymore."