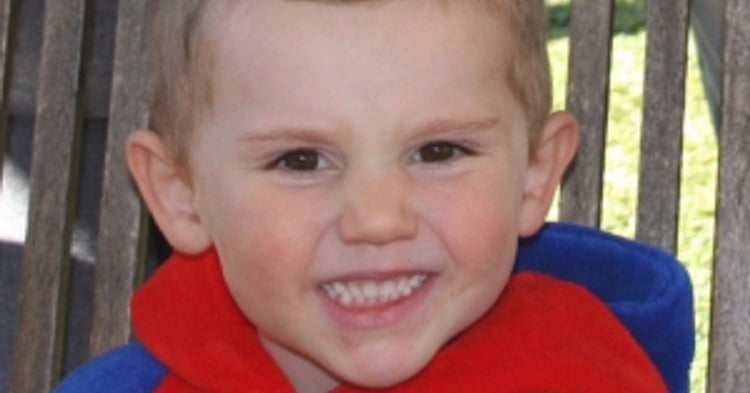 1. Grandmother's best friend questioned over disappearance of William Tyrrell.
The best friend of William Tyrrell's grandmother, a women who also knows Bill Spedding – a person of interest in the case of the missing boy –  has revealed she has been questioned about where she was the day William disappeared.
Kim Loweke lives 360km from Kendall in northern NSW, where William vanished almost two years ago but police have questioned her over any links to the case.
She told A Current Affair she has been visited three times by police.
A Current Affair reports that a link has been found between Ms Loweke and Debbie Jones, whose estranged husband Tony Jones is considered a person of interest.
Tony Jones has been questioned extensively by police and had his car seized for forensic examination. He is facing five unrelated child rape charges in NSW.
Ms Loweke said police were interested in her car, a silver Holden VX Commodore similar to one seen in the street where William disappeared. Ms Loweke said police asked her about an application she made to the Department of Housing for a three-bedroom home she could share with William's grandmother, Natalie Collins.
Ms Collins is not the grandmother whose home William went missing from.
2. Toddler killed when bookcase fell on him.
The grieving family of a toddler killed when a bookcase fell over crushing him have spoken of how he was a "loving angel."
Blake Shaw, 3, was sitting on the floor of his family's farmhouse at Clear Lake, southwest of Horsham, when book case fell without warning. It was freestanding and pushed hard against a wall in the home reports The Herald Sun.
Blake's dad,  Tim, told The Herald Sun they were devastated.
"The worst thing the kid ever did was smile,'' Mr Shaw told The Herald Sun. "We moved for the kids."
Emergency crews were called to the property about 7.30pm on Monday and tried to revive Blake but he died at the scene.
Investigations into what caused heavy bookcase to suddenly fall are continuing.
3. Tanya Plibersek was victim of rape threats while at university.
Deputy Labor leader Tanya Plibersek has told an audience that while she was at university she was stalked and was the victim of rape threats reports The Herald Sun.
Ms Plibersek made the comments while launching a university sexual assault and sexual harassment project in Sydney yesterday.
Respect. Now. Always. Is a joint effort by Universities Australia and the Australian Human Rights Commission. It includes the first national survey designed to discover how widespread sexual assault and harassment is among university students.
Ms Plibersek's sexual harassment occurred while she was serving as women's officer at the University of Technology Sydney.
"When we had our sexual harassment campaign I got a phone call in the middle of the night threatening to rape me," Ms Plibersek said.
"(It is) heartbreaking that we are still asking students to cope in an environment where they don't feel safe, where they feel harassed, where they feel actually physically at risk."
4. Bali police say it was Sara Connor's "idea" to burn evidence.
Police in Bali allege that after Sara Connor's boyfriend David Taylor bashed a Bali police officer to death with a beer bottle, binoculars and a mobile phone the two ran off. But not before, police allege, Connor took the officer's wallet and mobile phone.
"They had a plan to burn the evidence, including the clothes and the victim's mobile phone and wallet … so the cards in the wallet were cut up with scissors, the mobile phone was disposed of and everything in the wallet was cut up by scissors. There was a police member card and others. Then it was burned by Sara and David," Denpasar Police chief Hadi Purnomo said.
Police have claimed it was Connor's idea to burn the evidence, along with the couple's bloody clothes after they heard from friends in Australia that police were looking for them.
In addition to being held as a suspect on a murder charge, Connor is also being held on accomplice charges.
5. Claims missing Melbourne mum Karen Ristevski is living overseas on a fake passport.
The brother-in-law of missing Melbourne mother Karen Ristevski has told The Herald Sun he believes she has not been murdered but instead fled overseas on a fake passport.
Mrs Ristevski, 47, was last seen leaving her Avondale Heights home on June 29 to "clear her head" after a fight with husband Borce, 52.
Vasko Ristevski said his brother did not have it in him to murder his wife and she had run away over tensions with her stepson.
"I reckon she's run away. That's my feeling, what with all the rumours going on about Anthony (Rickard)," he said.
"She's been going overseas to America and Hong Kong each month for the past 10 years on business, and I'm told it's fairly easy to get a false passport."
6. Toddler attacked by kangaroo.
A toddler has been rushed to hospital after she was attacked by a kangaroo while at a home near Hervey Bay in QLD yesterday.
The Brisbane Times reports that paramedics were called to a home at Point Vernon following reports a kangaroo had attacked a female child just before 4pm.
The little girl was treated for scratches to her face and chest.
7. Natascha Kampusch, who was kept prisoner in a cellar for 8 years, lives part time at the home left to her by her captor.
Austrian woman Natascha Kampusch, who was kidnapped as a child and imprisoned for eight years, has revealed she lives part time at the house where she was imprisoned in a room in the cellar and raped.
In August 2006 Ms Kampusch escaped after being imprisoned for eight years in the secret cellar.
Wolfgang Priklopil – the 44-year-old who abducted and imprisoned her when she was just 10 years old – threw himself under a train the same day dying immediately.
Ms Kampusch owns the house in which she was imprisoned by Priklopil. It was awarded to her as compensation from Priklopil's estate after he died.
The Daily Mail reports that Ms Kampusch spends weekends at the house.
Do you have a story to share with Mamamia? Email us [email protected]