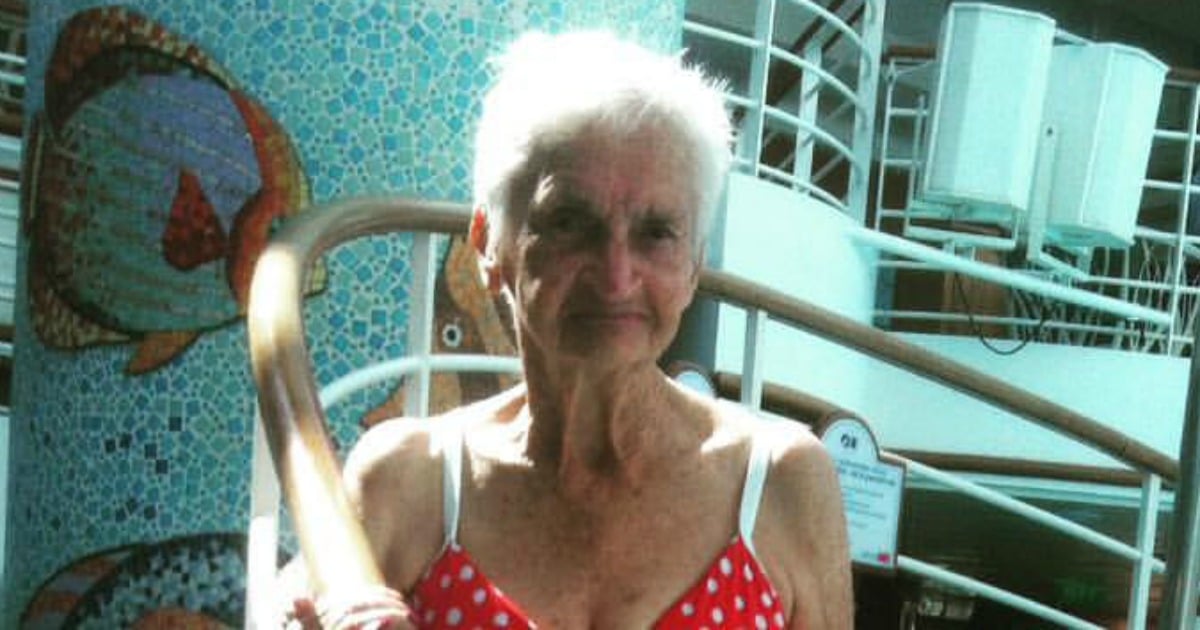 One-piece or two? A simple question when you're talking about cake (two, always two), but less so when you're shopping for swimwear. For the more confident among us, slipping into a bikini is a no-brainer. But for others, it can take a decent dose of encouragement from a friend or loved one to bare that midriff.
Thankfully, 90-year-old Irene has plenty of fabulous friends.
With a family cruise holiday on the horizon, the mother of ten from Ballina in far northern New South Wales ventured to the shops in search of a kaftan. She had no luck, and thank heavens she didn't because then this utterly glorious thing may never have happened:
It was friends and neighbours at her nursing home that encouraged Irene to buy a bikini, and the staff at Lady Watego Byron Bay that helped her choose that stunning polka-dot number.
Ever since the store posted about Irene their Facebook page, they have been inundated by comments praising the gorgeous grandmother.