Take everything you know about red carpet fashion and throw it out the window.
It's Grammy's time.
From the pretty to the political, the crop top to the keyhole, the sequins to, ahem, even more sequins, the red carpet was an explosion of colour, ruffles and the best bits from your craft box.
We're talking A LOT of feathers.
Lady Gaga
Leather, spiky feathers, sunnies and the spiky PVC boots she first brought to our attention in '07. The singer is BACK. (And so is her stomach.)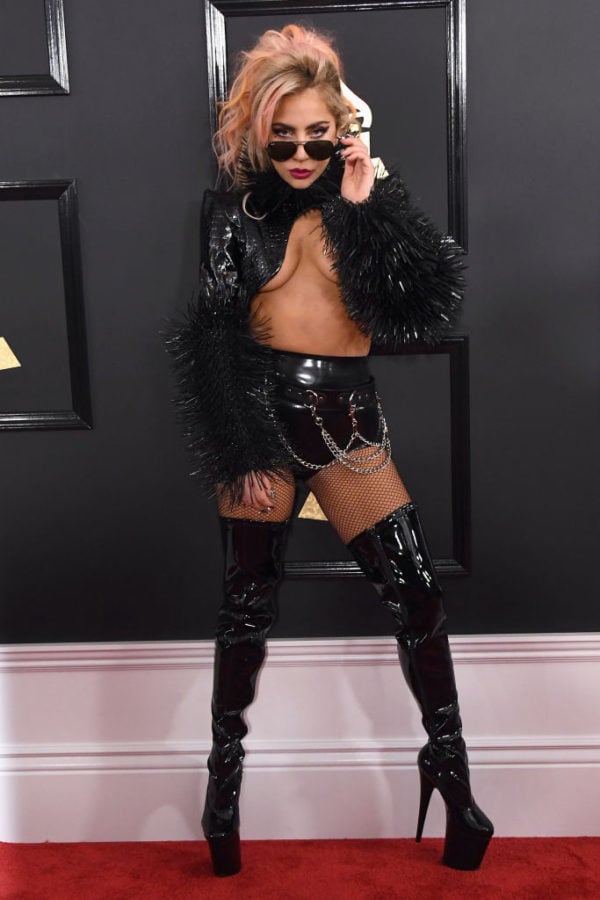 Adele.
Hello, it's... Adele and she looks bloody fabulous.