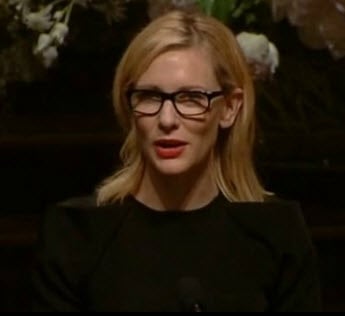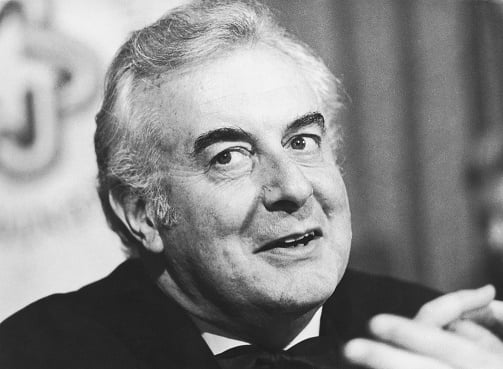 How do you sum up a truly extraordinary life  in just a few words?
How do you edit the achievements of one of Australian history's most prolific politicians, into a short and sombre speech?
Impossible tasks, taken on today by his family and Australia's greatest politicians, artists and musicians as they gathered to remember former Prime Minister of Australia Gough Whitlam, who died on October 21, aged 98.
About 6,000 people registered to attend today's state memorial service, but only 1,900 mourners could fit inside Sydney Town Hall — leaving many to spill across the pavement outside the hall, where they watched the moving service on big outdoor screens.