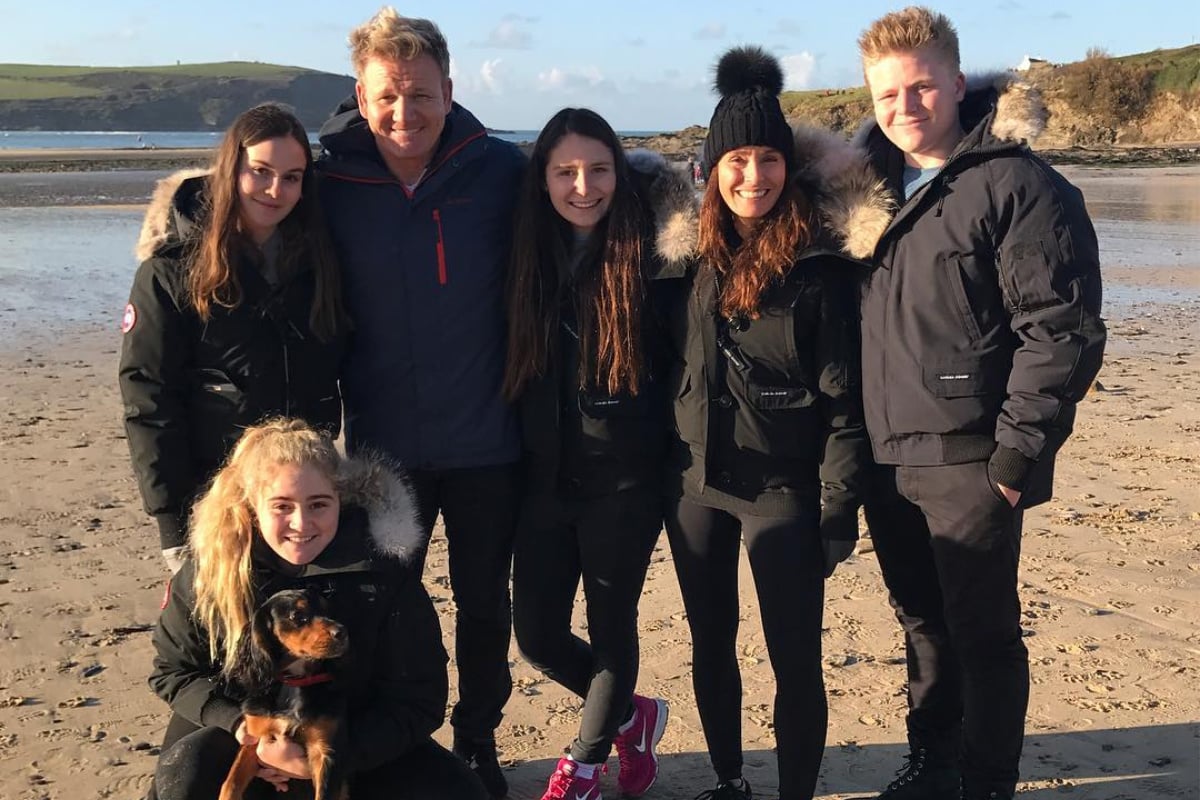 Internationally renowned chef Gordon Ramsay has returned to Australian screens as a guest judge on Masterchef Australia. 
And we have to say… we love him an unexpected amount.
Whilst the chef is known for cursing in the kitchen and berating his staff in restaurants, there's one side to the famous cook that audiences rarely get to witness: his family side.
Indeed, Gordon Ramsay – the name behind the infamous 'idiot sandwich' meme – is a father of five and loving husband of 24 years.
Here's everything we know about Gordon Ramsay's family.
Gordon Ramsay's wife.
Gordon Ramsay and Tana Ramsay married in 1996 and have been together since. They have five children together.
Tana Ramsay is a TV broadcaster in the UK and also owns a beauty salon in London called All About the Girl.
In May 2016, Gordon and Tana Ramsay announced on The Late, Late Show With James Corden they were pregnant with their fifth child.
 

View this post on Instagram

 
However, in a post on his public Facebook page, the chef and television host revealed his wife had suffered a miscarriage, saying the "devastating" event occurred five months into Tana's pregnancy.