"Whenever a man yells something revolting at you on the street," my mum once said to me through gritted teeth, "make sure you thank Hugh Hefner".
Hugh Hefner, the man famous for being the editor-in-chief of Playboy magazine, may not have invented the sexual objectification of women, but he certainly managed to make a lot of money from it.
News broke on Thursday that the 91-year-old, worth an estimated $50 million, died from natural causes surrounded by his family.
The Playboy franchise, founded by Hefner in 1953, commodified the female body in a way that the world had never seen before. The women within its pages were meant to be the all-American 'girl next door', a fantasy far more dangerous than it first appeared.
Because, you see, when a magazine manufactures its sex objects to be the 'every girl' then it naturally follows that 'every girl' becomes a sex object.
And, to be clear, a sexual object is very different from a sexual subject. The women that Hefner profited from were not sexual agents capable of desire or deserving of pleasure. They were receptacles; built from (blonde) head to (pedicured) toe for male consumption. Playboy told us that sex was something done by men to women – an idea that again, they did not invent, but they worked very hard to perpetuate.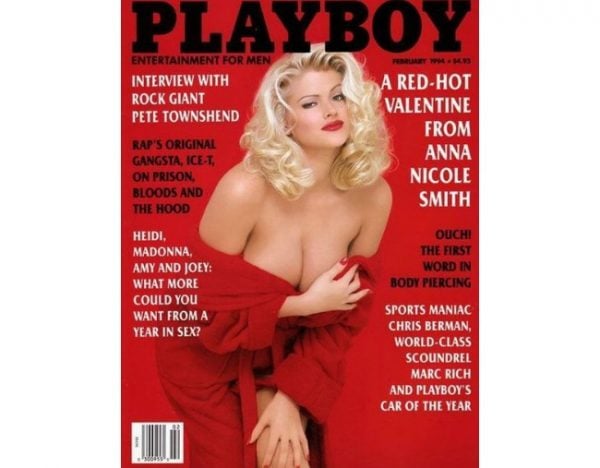 When men believe women are objects, they hurt them.
Extensive research shows that the objectification of women leads to sexual and physical violence. Exposure to pornographic material, like that found in Playboy, has been found to increase the risk of people accepting rape myths.
Hefner had a part to play in modern day rape culture.
And yet, Hefner also did his part to combat it.
The Playboy Foundation provided $10,000 (a sizeable amount in the late 70s) to fund the rape kit as we know it today. It works to collect evidence from victims and is responsible for thousands of sexual offenders being put behind bars.
But then there are the accusations against the multimillionaire.
Chloe Goins sued Bill Cosby and Hugh Hefner, who remained close friends right up until his death, for sexual battery, violence and rape that allegedly took place in 2008. Hefner was a fierce defender of Cosby, who at last count has been accused of sexual misconduct by no less than 58 women.