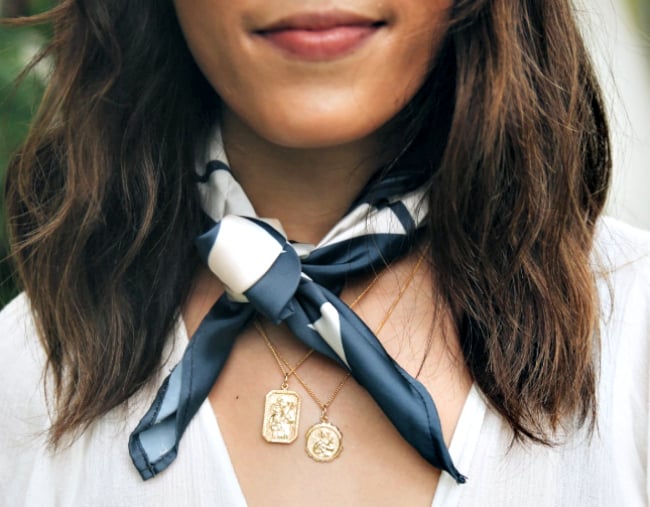 It's always nice when a new fashion trend comes along and you already own the item in question, right?
Thankfully, the same goes with the accessories trend you're about to see everywhere for spring and summer.
It's probably sitting in your jewellery box right now.
We first saw this trend on stylist and fashion editor at Cosmopolitan Australia Denis Todorovic's Instagram account (@stylebydeni). A quick scroll through the New Arrivals pages of all my favourite online shopping websites confirmed what we hoped was true.
Your mum's old hand me down gold jewellery is back.