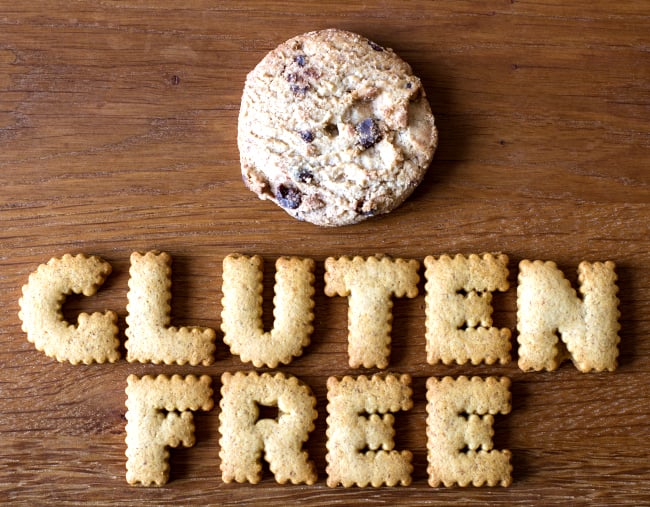 *This post is not sponsored, and may contain traces of gluten-freedom.
There was once a time in my life when I considered myself a living, breathing Cookie Monster.
I'd be that person with my hands in the communal biscuit jar at work…up until that time someone told me they spotted a colleague walking out of the bathroom with unwashed hands that went straight into said jar. Never again would I get excited about office cookies.
Me want cookie. GLUTEN-FREE COOKIE. Image: Giphy.
But the cookie quite literally crumbled for me when the doctor said I was gluten-intolerant. Like many coeliacs or gluten-intolerant folk out there, I had to find a new normal. Farewell, tasty choc chip cookies. Hello, cardboardy substitutes.
Leanne Smith from Sydney gluten-free baking business Cookie Crazy can empathise with me. When her daughter was diagnosed as a coeliac, with dairy allergies as well, she changed her entire approach to baking so she could make treats her child could eat.
"The gluten-free range came as a necessity as we had spent hundreds of dollars on food and snacks that just tasted awful," Leanne tells Mamamia. "Now Cookie Crazy is a gluten-free bakery."
Leanne herself isn't a coeliac or gluten-intolerant. She just loves baking.
Her story is pure lady startup magic: she started baking as a hobby in 2007, became a qualified pastry chef through TAFE in 2014, and quit her bank job to set up a commercial kitchen in Sydney's Engadine.