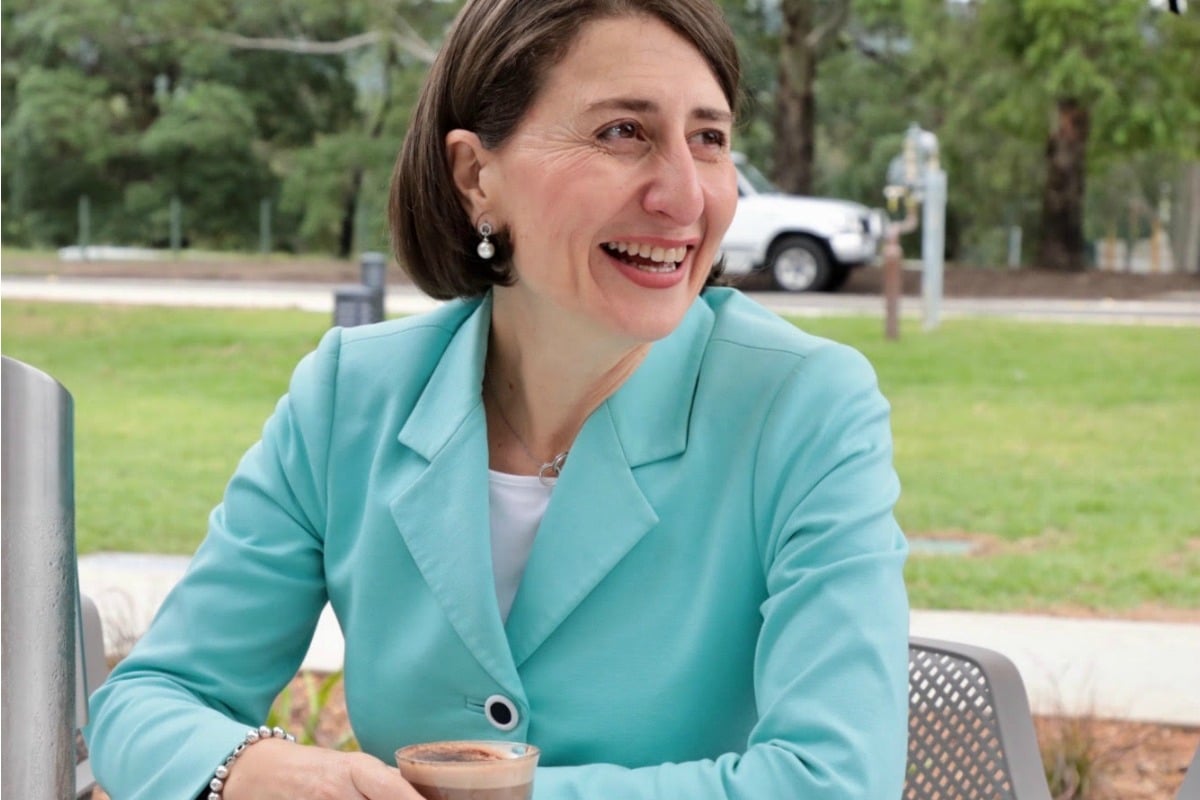 As the Premier of NSW, Gladys Berejiklian has earned a reputation for being private, professional and exceptionally hardworking.
It's a stereotype that some use against her; those who want her to be less guarded, and more open.
Throughout her political career, Berejiklian has never shared details about her relationships or partners, until she disclosed details of her relationship with former colleague Daryl Macguire in October 2020. 
The NSW Premier said she was in a "close personal relationship" with the former member for Wagga Wagga at the Independent Commission Against Corruption (ICAC) inquiry, which is currently investigating whether Maguire used his position for personal gain.
Berejiklian said the relationship began in 2015 and finished a few months ago, explaining it wasn't common knowledge in politics because she is a "very private person". 
Speaking to Mamamia in 2019, Berejiklian said she made a conscious decision early in her political career to maintain her privacy. 
 "I've seen phenomenal women on both sides of politics come before me, and no one is focusing on their policies and what they did," she said. "I just made a conscious decision – I watched that, I watched these other women and what these other leaders went through.
"I'd rather be regarded as boring or a workaholic rather than detracting from my role. Because I am not embarrassed to say, I do a good job and I do it a lot better than a lot of men would."
It's been one of her opponents' favourite things to poke holes in, even some colleagues have called her reluctance to talk about her private life a 'weakness'. 
"I think it's important for the public to know what makes someone tick. I think it goes with having the so-called top job," she admitted. "It's important to know what my life experience is, and what I bring to the role."