We've got bad news for you. Or maybe it's good news. You decide.
The number-crunching wizards behind the foursquare app have pinpointed the exact date that you'll give up on your New Year's resolutions this year.
Yes, you.
All those good intentions, gym memberships, meal prepping and mantras are about to go out the window.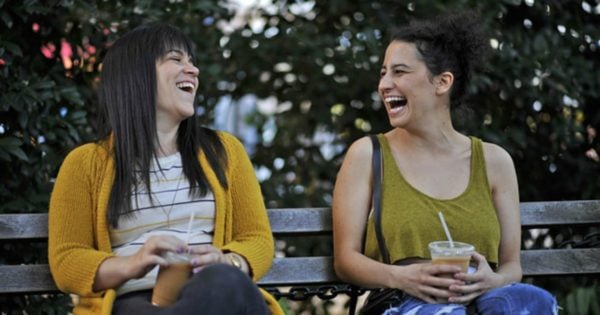 The app, which helps people find the best places to eat, drink, shop and visit in any city around the world, tracks the every move of it's 60 million plus users.
So they track when people check in at their gym, the restaurants they visit, where they shop, and even when they gobble down that sneaky cheeseburger.
According to estimates from foursquare, the first Thursday in February is when the increase in check-ins at fast food joints meets the downturn in visits to gyms.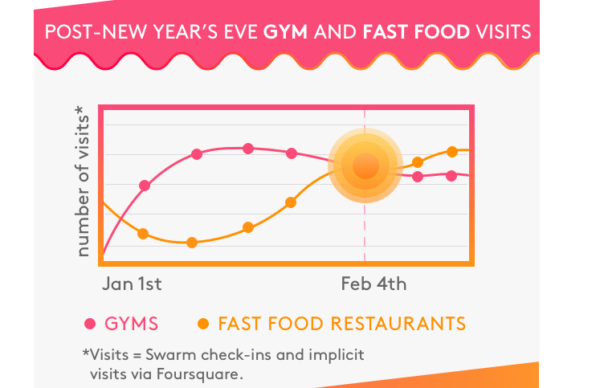 That's next Thursday, people.
It gets worse. Foursquare also says that the first Sunday of the New Year is the "Skinny Solstice". This is when people stop going to fast food restaurants and start going to the gym.
And the second Friday in February is the "Fatty Solstice", the biggest day for fast food visits. So make sure you have comfy pants ready to go on February 10.
 Don't have a resolution, why not try a word? Mia Freedman says it's much easier to stick to.  

Look at it this way, if all those good intentions you had on New Year's Day were doomed to fail anyway, it's not your fault.
You've officially been let off the hook.
So if you find yourself drooling on the window of a doughnut shop on your way to the gym next week, don't worry, you won't be the only one.