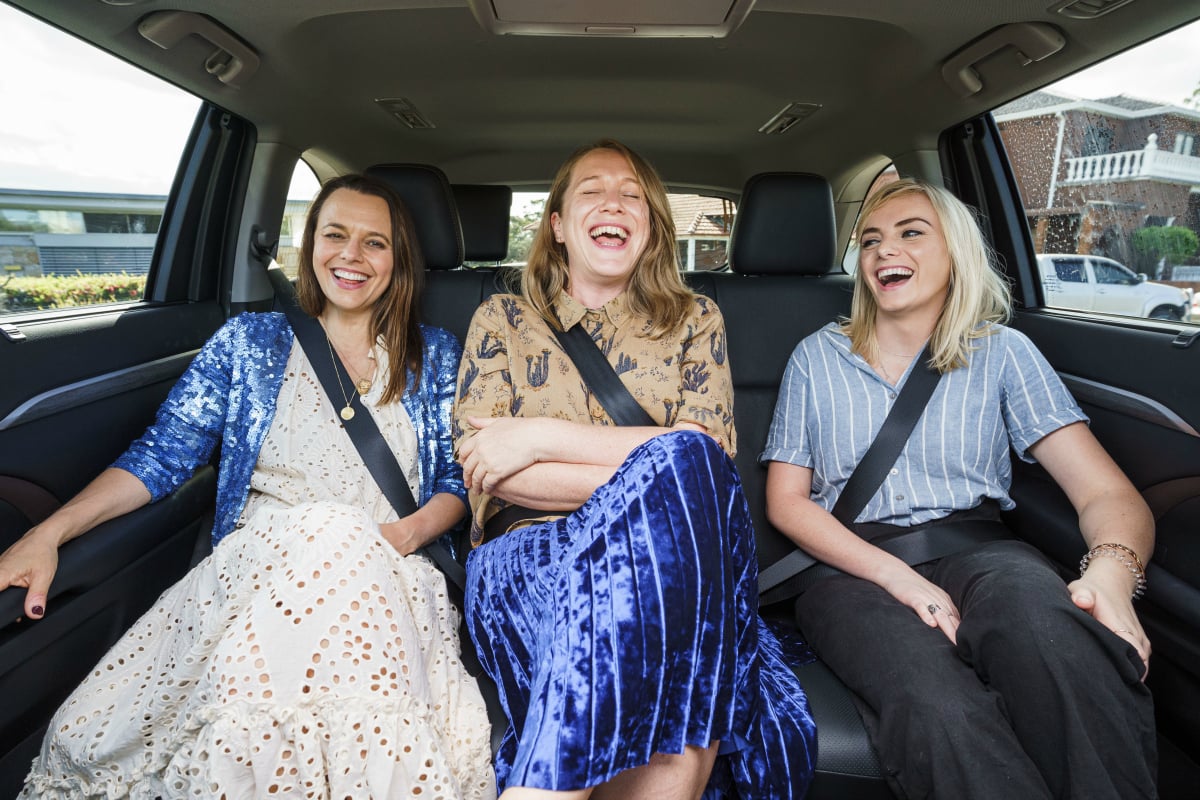 You know what they say.
You don't really know someone until you've travelled around Australia to 10 different cities on a live podcast tour with Toyota Kluger.
You learn that someone sure has a lot (too much) to say before 7am.
You learn that someone starts speaking in tongues and spinning their head 360 degrees if they go a couple of hours without eating.
You learn that another nameless person is incapable of remembering a phone charger, toothpaste and their wallet all on the one trip.
(Me. That nameless person is me.)
This year, Mia Freedman, Holly Wainwright and myself have travelled around the country performing our Mamamia Out Loud Live podcast tour, all made possible by our tour partner who got us where we needed to be on time in absolute comfort, Toyota Kluger.
We had the privilege of taking our show – which discusses all the things Australian women are talking about – to thousands of women. It's been one of the most epic trips of our lives, with much of it spent on the road.
From those moments, I learnt six invaluable lessons that could apply to any girls' trip.
1. Space. The key to still liking each other at the end is space.
Nah, seriously though.
If we'd all been crammed in the backseat, our arm hairs awkwardly rubbing against each other for the entire trip, while our knees seriously bruised the knees of the person next to us every time we went around a corner, we'd have never even made it to our first show.
No one should ever be touching. Or breathing on one another. They're the rules.
So if you can find a car with enough space for everyone to be clear on where their body ends and where another body begins, then it's a good start.
We had a seven-seater Toyota Kluger Grande SUV, meaning we had a little more than two seats each… do you understand how special that is?
I climbed into the back if Mia's (bad) singing was getting out of control, or Holly was practising parts of the show under her breath.
It meant I had time to miss them.