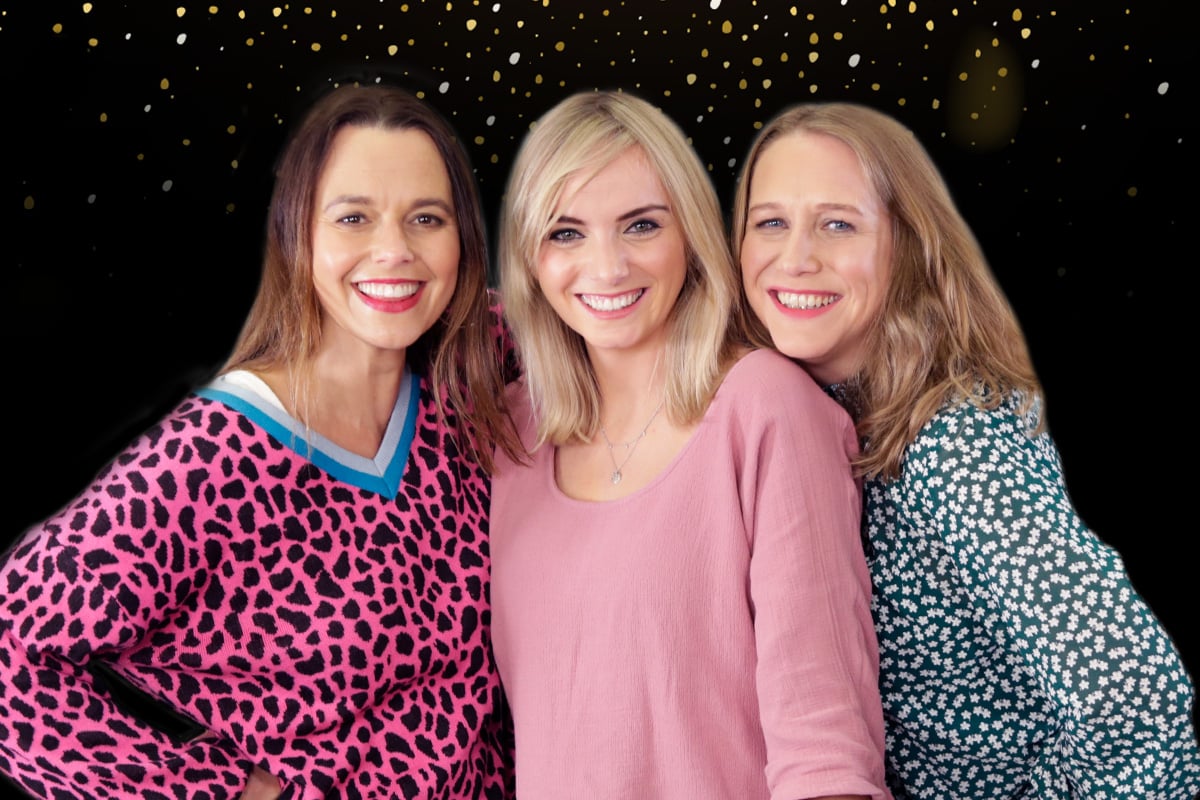 Driven by Toyota Kluger.
Everyone calm yourselves because we have a very exciting announcement.
Mamamia Out Loud, the award-winning podcast with what women are talking about, is going on tour. Just like the Dixie Chicks except with less singing and dancing. We promise.
The flagship show on the world's largest women's podcast network, Mamamia Out Loud has amassed more than 19 million downloads, over 385 episodes, spanning four years.
If you're a regular listener, you'll know Mia Freedman, Holly Wainwright and Jessie Stephens are the friends in your ears, chatting about pelvic floors to politics, dating to what's good on Netflix, pop culture to work place tension.
But what exactly can I expect from a live show? And should I… bring people who have never listened before? 
GREAT QUESTION.
And yes you most certainly should. We promise we'll be on our best behaviour. You don't need to have ever listened to the show before to get it. We're very inclusive.
I've already seen you guys live. Will it be the same show?
Firstly, thank you for coming.
Secondly, the show will be completely different and fresh.
Are men invited?
Most certainly. They'll love it.
Will I get to meet the three women I've been chatting to for the last few years?
Of course. You can grab a selfie and meet us after the show.
I keep hearing about the 'Nicole Deal'. What's that?
For context, every friendship group has a Nicole.