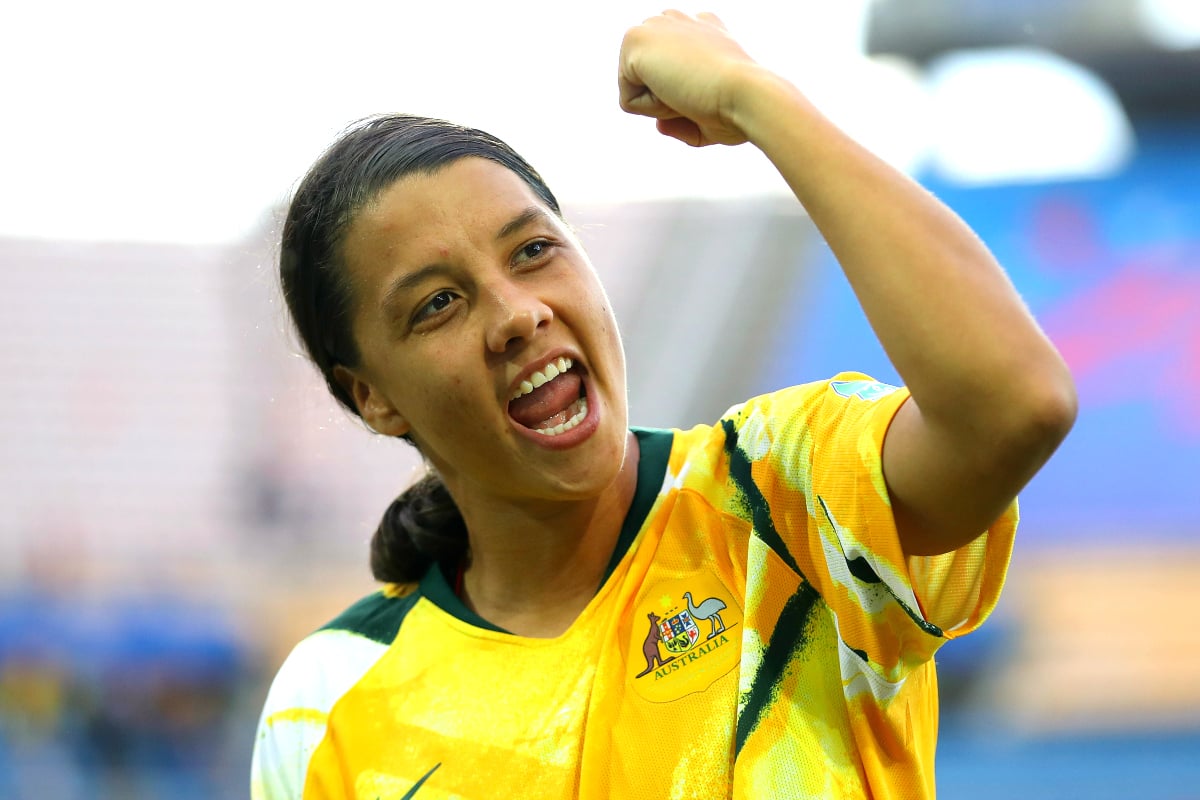 It's time to stop and just take this moment in.
We are in a golden age of women in sport.
A time unlike any other in history when so many strong, determined, gutsy Australian women are smashing it in pools and oceans, on fields and greens, on courts and ovals. A time when these sportswomen are receiving the attention they deserve as they dominate headlines and Instagram feeds kicking goals and reminding our daughters that it's about what your body can do not what it looks like.
Ash Barty in tennis. Sam Kerr in soccer (pictured above). Hannah Green in golf. Sally Fitzgibbons in surfing. Tayla Harris in AFL. All the teams in Suncorp Super Netball. The Matildas.
And yet.
And yet a disconnect is happening. Instead of running towards sport and the multitude of physical, social and emotional benefits it brings, our teenage girls are walking away. Close to 50 per cent of our girls are dropping out of sport by the age of 17, according to Suncorp's Australian Youth & Confidence Research 2019 report.
CLOSE TO FIFTY PER CENT.
How is that even happening? Where are we going wrong?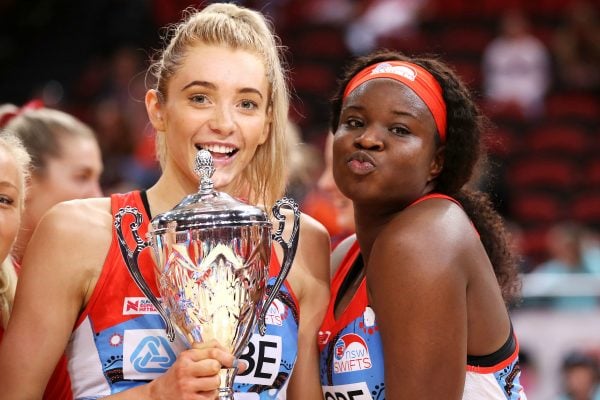 There are some obvious culprits. There's the increased academic workload of years 11 and 12 at school and – let's be real - sport tends to be the first thing girls drop from their bulging timetables. (The irony of course is that teen girls who play sports do better academically – possibly because sports provide that much-needed mental health break from the stress of study).