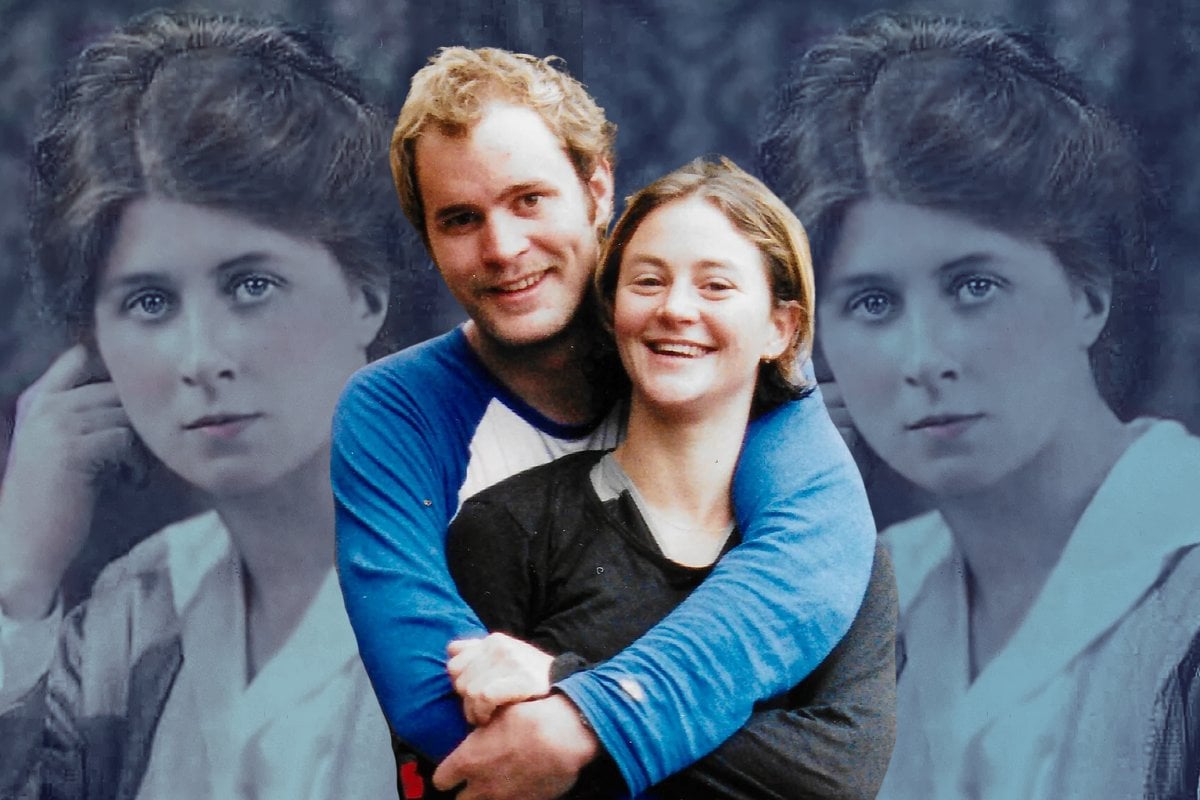 This is not the sort of ghost story you probably swapped at a childhood sleepover.
Journalist Tristan Redman has managed to weave a tapestry of spooky stuff into the podcast Ghost Story, a seven-part investigation that involves a faceless woman, supernatural phenomena, a murder, a dark family secret, and a Hollywood actor.
The actor is Hugh Dancy, and the journalist suspects he was haunted by Dancy's great-grandmother while living in his childhood home.
Umm, what!
Okay. How on earth did we get here?
The origin of the Ghost Story podcast.
Ghost Story is another cracking podcast series from Wondery that's a wild ride from beginning to end. It begins with host and journalist Tristan Redman admitting he was haunted as a child. While living in an old Victorian house in London as a 16-year-old, he recalled odd things happening in his bedroom on the top floor.
"I'd wake up and objects would have moved around the room. Particularly this one vase, I'd go to bed and it would be on the mantlepiece but then in the morning, it would be on the desk... the next morning I'd find it somewhere else" he said.
Tristan also remembered lights flashing on and off on their own and a "cold feeling" when he was home alone. Tristan didn't think much of it at the time, instead suspecting his sister was playing tricks on him.
This is because Tristan Redman does not believe in ghosts.
Tristan had all but forgotten what happened to him as a teenage boy until one day he received an email from his dad. In the message, his father said he had spoken to an old neighbour who encountered a former resident of their London home who claimed the house was haunted.