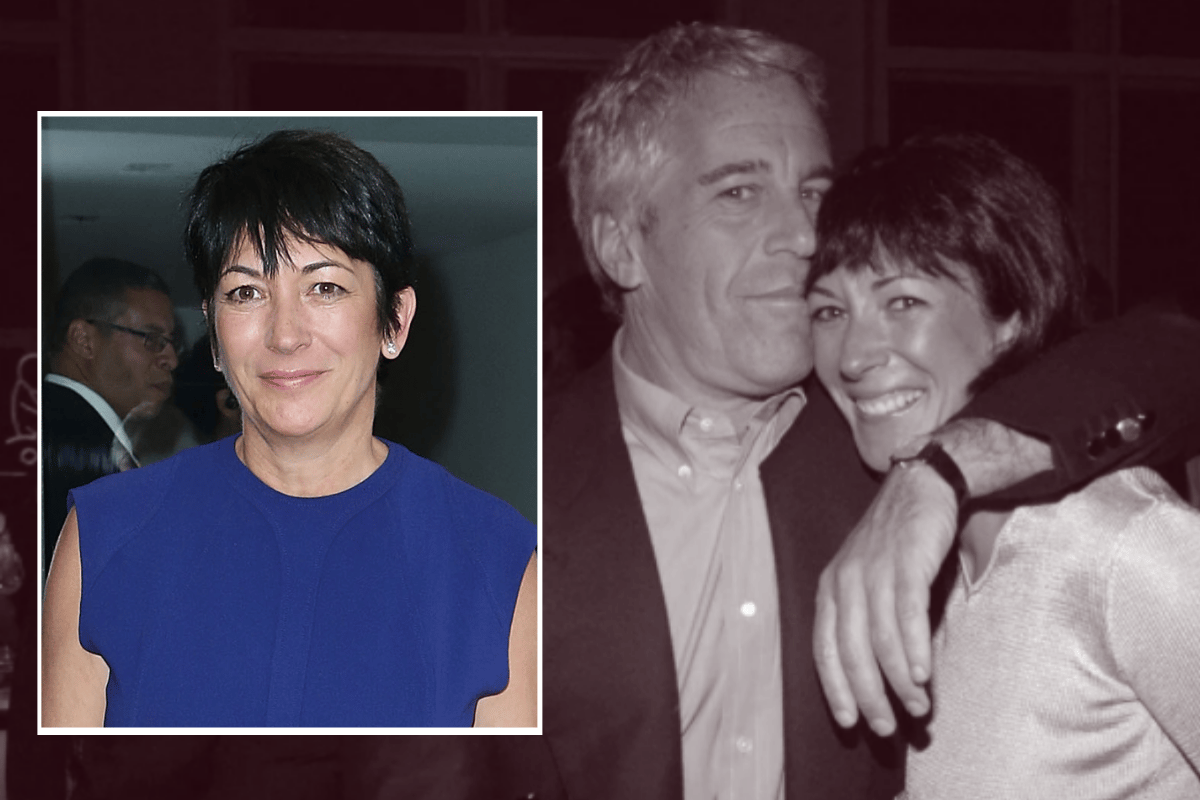 This post deals with allegations of sexual assault and may be triggering for some readers. 
Ghislaine Maxwell, the 60-year-old British socialite, had been found guilty of luring teenage girls to be sexually abused by convicted peadophile Jeffrey Epstein between 1994 and 2004.
Epstein, an American financier, died in jail in 2019 while awaiting trial on sex abuse charges.
After a month-long trial, jurors deliberated for five days, before finding Maxwell guilty on five of six counts. These include conspiracy to entice a minor to travel to engage in illegal sex acts, conspiracy to transport a minor with the intent to engage in criminal sexual activity, transporting a minor with the intent to engage in criminal sexual activity and conspiracy to commit sex trafficking of minors and sex trafficking of minors. The last charge carries a maximum sentence of 40 years in prison.
Maxwell could face the rest of her life behind bars. 
Over the past month, two dozen prosecution witnesses testified at the trial, including four women who alleged they were sexually abused by Epstein. Two of the women said they were 14 when the abuse started and that Maxwell sometimes participated in the encounters.
These are the eight biggest takeaways we learnt from the trial. 
1. Jurors told that Ghislaine Maxwell "preyed on vulnerable young girls".
In her opening statement last month, a US prosecutor said Ghislaine Maxwell targeted young girls for sexual abuse by Jeffrey Epstein. 
"She preyed on vulnerable young girls, manipulated them and served them up to be sexually abused," Assistant District Attorney Lara Pomerantz told jurors.
Pomerantz also said Maxwell and Epstein were "partners in crime", adding the defendant and Epstein lured their victims with a promise of a bright future, only to sexually exploit them". 
However, Maxwell's lawyers said the socialite was being scapegoated for Epstein's alleged crimes. 
2. The first woman who testified said she was "frozen in fear".
The first woman to accuse Ghislaine Maxwell, an actress known by the pseudonym "Jane", claimed she had sexual contact with Epstein multiple times when she was 14 years old and portrayed Maxwell as an active participant. 
During an explicit and emotional testimony earlier this month, Jane said Maxwell and Epstein first approached her and a group of friends when they were eating ice-cream at an arts summer camp in Michigan in the summer of 1994.
Jane, who was a singer, said her family was struggling financially after her father's death. Epstein and Maxwell told her they were benefactors of her camp and awarded many students scholarships.