I wish I could say there was a single, light bulb moment where I knew I had to get help with my anxiety. I wish I could say I woke up one morning, had an epiphany that enough was enough, and knew exactly what to do and what to say to make it better.
But that's not how it works. At least, that's not how it worked for me.
Instead, getting help with my anxiety has been like a long, steep staircase that I just had to keep climbing. The climb is worth it, of course; but every step means there is something different, something new that needs to be faced.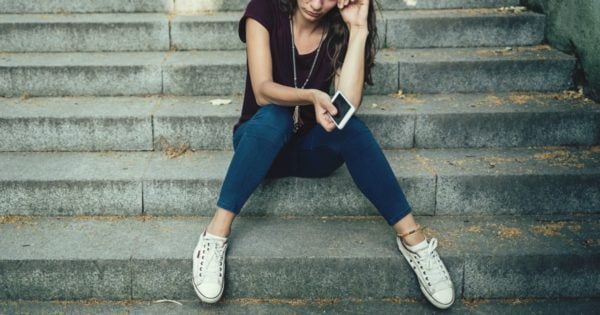 Admitting there was a problem to myself was the first step. Telling my parents was another. Realising I needed professional help was the next.
Then, summoning the strength to book my first appointment with a psychologist, and swallowing my first anti-depressant...and on and on it went.
I've lived with anxiety for just over 10 years. I know the process of getting help can be exhausting.
But, nothing is as exhausting as facing every day with a feeling of constant dread, and trying to 'brave it out' when really, inside, I was absolutely terrified.
The constant self-talk of trying to tell myself that everything was okay almost every hour of every day was taking its toll and instead of a realisation of 'I need help', it was more of a resignation to the fact that I simply couldn't do it alone any more.