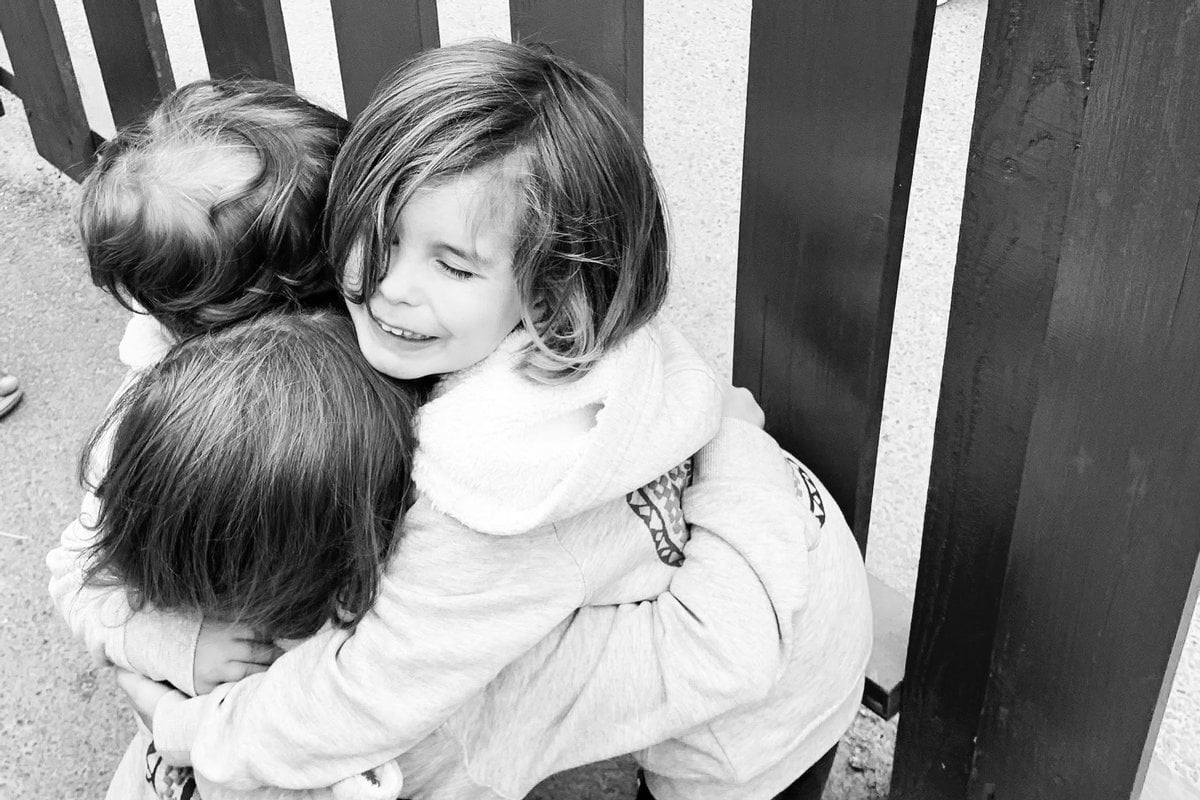 You stare at those two lines on a test, and that is when your world changes forever. Once you find out you're growing a life inside you, everything is different. 
People will take it upon themselves to touch your growing belly, constantly comment on your size, and the biggest question on everybody's lips, 'Are you hoping for a boy or a girl?'
Some women are open about what gender they want, some women don't mind if it's a boy or girl, and some women will keep it to themselves, set on the genders they want for their children.
Some choose to find out the gender, so they can hear those three words that will add to the joy of pregnancy.
But for some women, this moment will send them into a spiral of grief, disappointment, and HUGE guilt. 
I know this because this happened to me. I am sharing my story with you so you know that what you're feeling right now is valid, and it's okay. 
Watch: Be a good mum. Post continues after video.
My children are my world, my life revolves around them, and now they are all here and a part of our family, I wouldn't have them any other way. They are who they are meant to be. 
But there was a time when I was set on what I wanted out of life. A good career, marriage, and babies - specifically three girls. But when I found out my second child was a boy, I just couldn't see through this new plan for my life, and I didn't think I would ever be okay with it.
To give you some background, I grew up with a brother and sister. Our brother was much older and circumstances meant we weren't close, and that still remains today. Sad I know, but it is what it is. 
But me and my sister, well we fought, but we were (and still are) best friends. People would always ask if we were twins, and we would always play up to that. That's what I wanted for my three girls, sisters to share their everything with.
My first pregnancy was a breeze. I went for my 20 week scan, knowing I would hear the words 'it's a girl' and I did! I was in a bubble of being a newlywed and it was the start of a journey to my idea of a perfect family. 
Eighteen months later, I got pregnant with baby number two. I was absolutely convinced that it would be another girl. I went to my scan and heard those three words, 'It's a boy'. My whole world came crashing down.