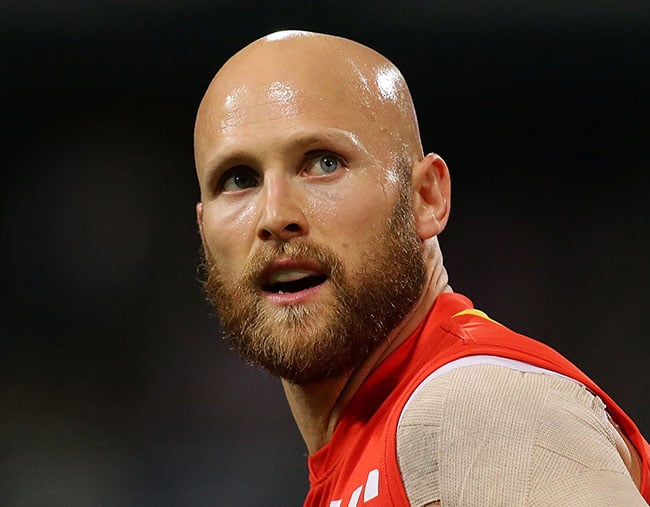 The AFL world is in mourning after shock news that Natasha Ablett – the sister of AFL star Gary Jr. and daughter of football great Gary Sr. – has died.
According to The Age the 35-year-old died at her home in non-suspicious circumstances on Thursday night.
The eldest of Australian football great Gary Ablett Sr.'s four children, Natasha was receiving treatment through Barwon Health's psychiatric unit in the weeks before her death.
Natasha's younger sister Alisha paid tribute to her sister on social media, writing it was the "world's best gift" to grow up with her sister.
"Natasha – you were the strongest women [I've] ever known with an absolute heart of gold (sic)!"
Natasha's death comes just a month after 33-year-old Gary Jr. requested to move back to Geelong to be closer to his family.
Earlier this week, the AFL star – who has been playing for the Gold Coast Suns since 2010 – wrote a post on his website, Exclusive Insight, detailing his reason for wanting to return home to Geelong.
"… I am confident that I have a lot of footy still left in my body." – my open letter to the game via @exinsight https://t.co/zq7HUo53uR pic.twitter.com/VYDC9SQEZN

— Gary Ablett Jnr (@GaryAblettJnr) October 9, 2017
"A lot of people are likely to be making assumptions about why I made this decision; however, only a few people know the reasons why," he wrote.
Our condolences to the Ablett family on the passing of Natasha.
MORE: https://t.co/zfGGAlp0np pic.twitter.com/BtgGtqZ1rp

— SuperFooty (AFL) (@superfooty) October 13, 2017
"As most people know, success and sacrifice go hand in hand. As grateful as I am for my career and everything that has come with it, having it consume most of my life has meant that other areas have had to take a back seat during that time.
"Sixteen years on, now married and looking to start a family, my priorities have shifted. I need to be around my family back home, who I have spent the last 7 years doing long distance with.
"My sisters, my brother, and parents all play a huge role in my life, and it's time that I make myself more available to them and others back home."
He added that "everyone has things that they're going through in their personal lives".
AFL personalities have begun to pay their respects to Natasha and the family on social media.
I extend my deepest sympathies to the Ablett family with the passing of Natasha.

— Joel Selwood (@joelselwood14) October 13, 2017
I extend my deepest sympathies to the Ablett family with the passing of Natasha.

— Rebecca Maddern (@RebeccaMaddern9) October 13, 2017
Really feel for Ablett family. Gary wants to move back because he's exceptionally supportive and want to help his family,and this happens

— Tom Browne (@TomBrowne7) October 13, 2017
If you or someone you know needs help you can call Lifeline on 131 114 or Beyondblue 1300 224 636.