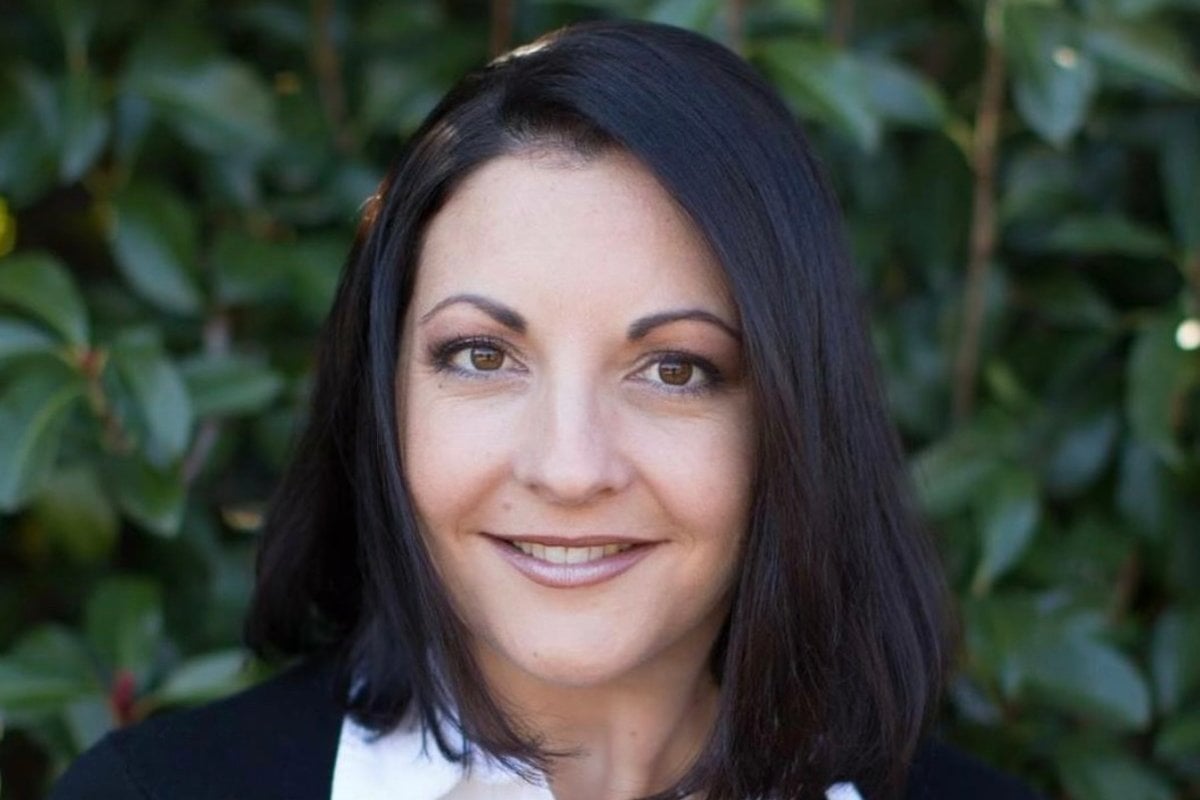 Content warning: This story deals with gambling addiction and suicide could be triggering for some readers.
Nineteen years ago, Kate Seselja rang a crisis support service for the first time. She was deep in the throes of a gambling addiction, and did not know where else to turn.
But since gambling harm was relatively unknown back then, the advice she received was shocking.
"I was told, 'Just don't wear shoes. If you don't wear shoes, you won't be able to get [into the club or casino]. So you won't be able to gamble.' I was feeling so overwhelmed," Kate tells Mamamia.
"I felt like I needed rehab. If I was addicted to drugs, I could go, 'Please, I need help. I need rehab.' But I was told, 'No, there is no rehab [for gambling addiction]. And if there was, it would just be for men. So that made me feel like so I'm the only female that struggles with this.
"And it just made me not want to keep seeking help."
Listen: The Quicky, Mamamia's daily news podcast, delves into addiction to pokies. Story continues below. 
According to a 2021 report from the Australian Institute of Health and Welfare (AIHW), Australians lost $25 billion on legal forms of gambling in 2018-2019, representing the largest per capita losses in the world.
The social costs of gambling - including adverse financial impacts, emotional and psychological costs, relationship and family impacts, and productivity loss and work impacts - have been estimated at around $7 billion in the state of Victoria alone.
A staggering 7.2 per cent of Australians - that's around 1.33 million people - were classified as being at some risk of experiencing gambling-related problems in 2018.
Kate, who is now a mother of six and in her 40s, vividly remembers the very first time she played pokies. She was 18 years old and at a local club with her boyfriend.
"I remember hitting the buttons and the reels went around. And it was maybe two or three presses, and I won. I can't remember whether it was $100 or $1,000. It was significant. And I was just like, 'Whoa, that was unexpected'. And it made me curious to want to do it again," she recalls.
"My radar was then alerted to just how accessible gambling was around me. It wasn't even on my radar before that point. I suddenly noticed when I'd go to nightclubs, pubs, clubs - they were everywhere. And it's only gotten worse since the late '90s. I just think about kids these days. It's so accessible, but yet so profoundly misunderstood."