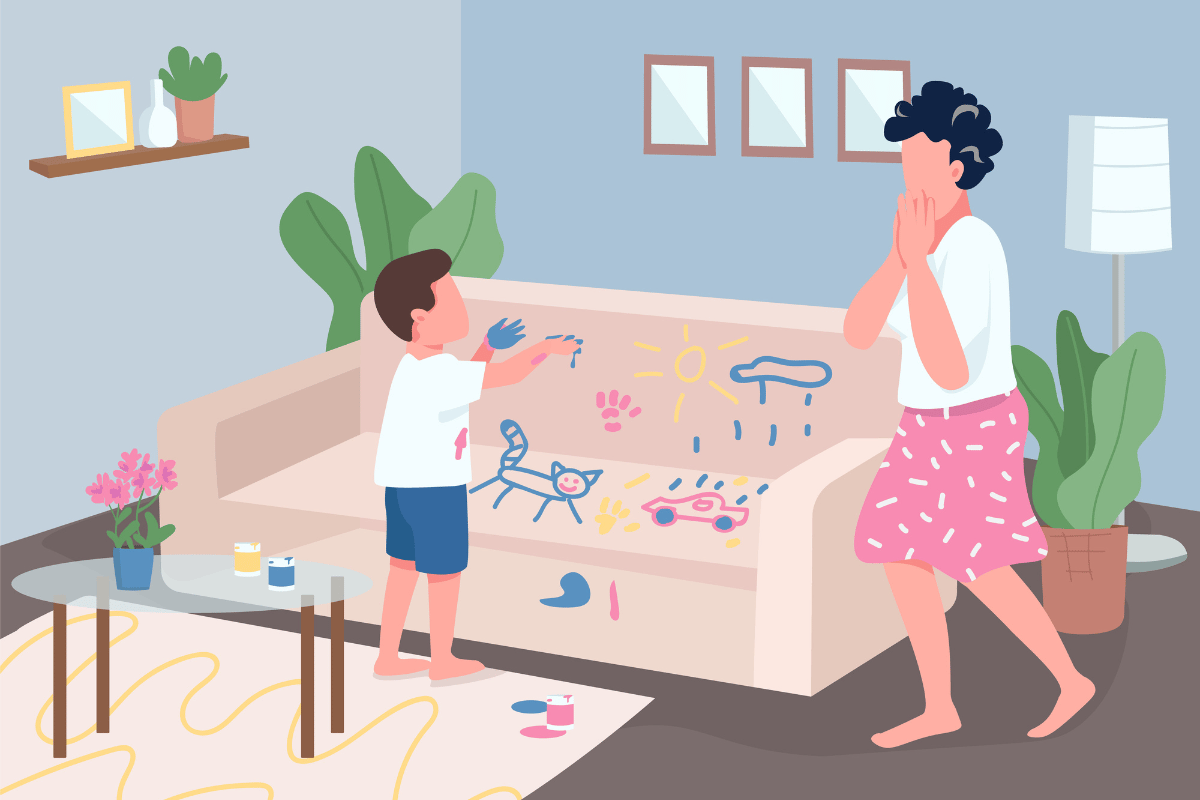 It's no secret that parenting can be quite the challenge.
As Ryan Reynolds said recently about parenting life with three young kids: "It really does vacillate between deep, beautiful connection and then suddenly it's the third act of Aliens. I'm having a totally normal conversation with the three-year-old and then she's spitting acid in my face and I'm running for the belly of the ship... it changes on a dime."
So, to add a bit of hilarity to the chaotic reality many parents are faced with, we asked 15 mums to share their funniest parenting moments.
Watch: We share the weirdest things our kids have done. Post continues below.
Here's what they had to say.
"I found my child kissing a suitcase."
I found my five-year-old in my bedroom trying to make out with a suitcase. When I asked her what the hell she was doing, she simply said she was trying to get some practice under her belt so she would be ready when she kissed a boy later in life.
"We took her to a Wiggles concert... only for her to not give a sh*t."
My best friend and I both had daughters around the same age. We thought they would love it if we went to a very expensive Wiggles concert together as a group. One of the girls enjoyed it, but mine certainly did not. She couldn't have cared less. All she was interested in was the other girl's sparkly purple shoes. 
Now at every birthday, my best friend has given my daughter a birthday card that is sparkly and purple. She's now in her teens and we still laugh about it.
"My child high-fived an iron."
It wasn't her finest moment, but our daughter thought our iron looked really pretty and shiny, so she decided to touch it and give it a high-five. It did not end well. 
Listen to This Glorious Mess: The nailed and failed of parenting. Post continues after audio.
"He asked me where my penis was."
I was in the bath with my two-year-old son. While in the bath, he kept looking at my private part area, only to ask: 'Mummy, where has your doodle gone?' I was in hysterics.
"She invited her whole class to a non-existent birthday party."
My daughter Flora was seven at the time and had decided that for her eighth birthday, she wanted to go all out on the celebration. So without telling myself or her dad, Flora decided to invite her whole class (all 28 of them) to a birthday party at our place. She had organised the whole thing, invitations and all.