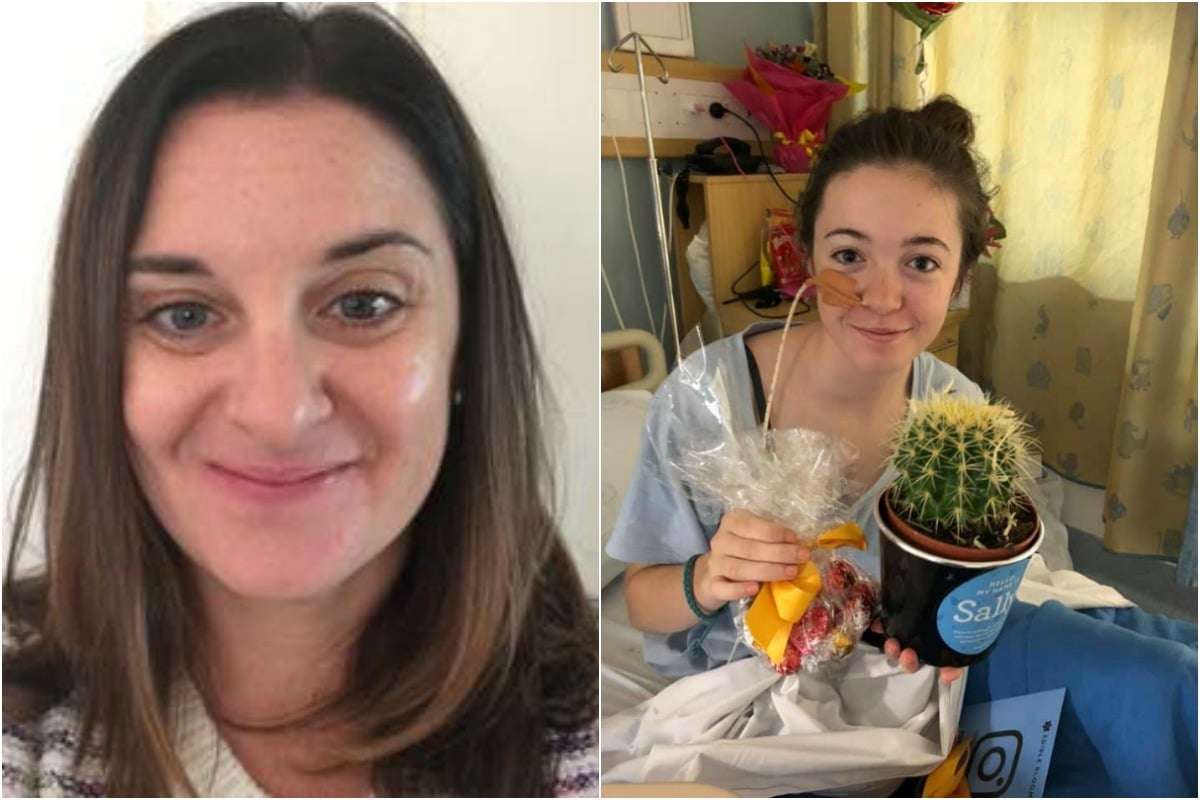 Isabelle Smith, 15, started fainting at school in May 2018.
It started sporadically, but over the course of six weeks it grew in frequency until she was fainting every single day.
Sometimes she'd be unconscious for three hours at a time. Sometimes she'd faint with her eyes open. It was her only symptom.
"It wasn't from a hot day, she's not running around playing sport. She's literally sitting in the classroom doing work and would blackout," Isabelle's mother Kate Smith told Mamamia.
Learn more about FND below. Post continues after video.
A few weeks in at yet another hospital appointment, Kate and Isabelle went to leave after being told yet again "there's nothing wrong" when Isabelle  exclaimed "I can't feel my left foot," as she hopped off the bed.
It was then discovered she couldn't touch her nose with her left hand. Doctors immediately thought she had suffered a stroke and sent her via ambulance to the larger hospital of Orange NSW, an hours drive away from Parkes, which was home.
But test after test came back negative, and she was discharged with a set of crutches and the explanation; "it might just be a pinched nerve, it'll come back…"
Kate wasn't convinced, and after more fainting episodes she bundled her daughter onto a plane and presented her to Westmead Children's Hospital in Sydney. It was here that she finally got some answers. Isabelle was diagnosed with Functional Neurological Disorder (FND), a very rare condition.
The exact prevalence of FND is unknown, however research suggests it could actually be as common as multiple sclerosis or Parkinson's disease.
"We were relieved but scared. With things like epilepsy, or MS, people have heard of it – but because we have never heard of this, we don't know what's happening next. It was daunting… no one can give you a timeline," Kate told Mamamia. 
In November, Isabelle lost function in both legs, and was in a wheelchair. Three months later, she was walking again. But within weeks, Isabelle lost the function to speak.