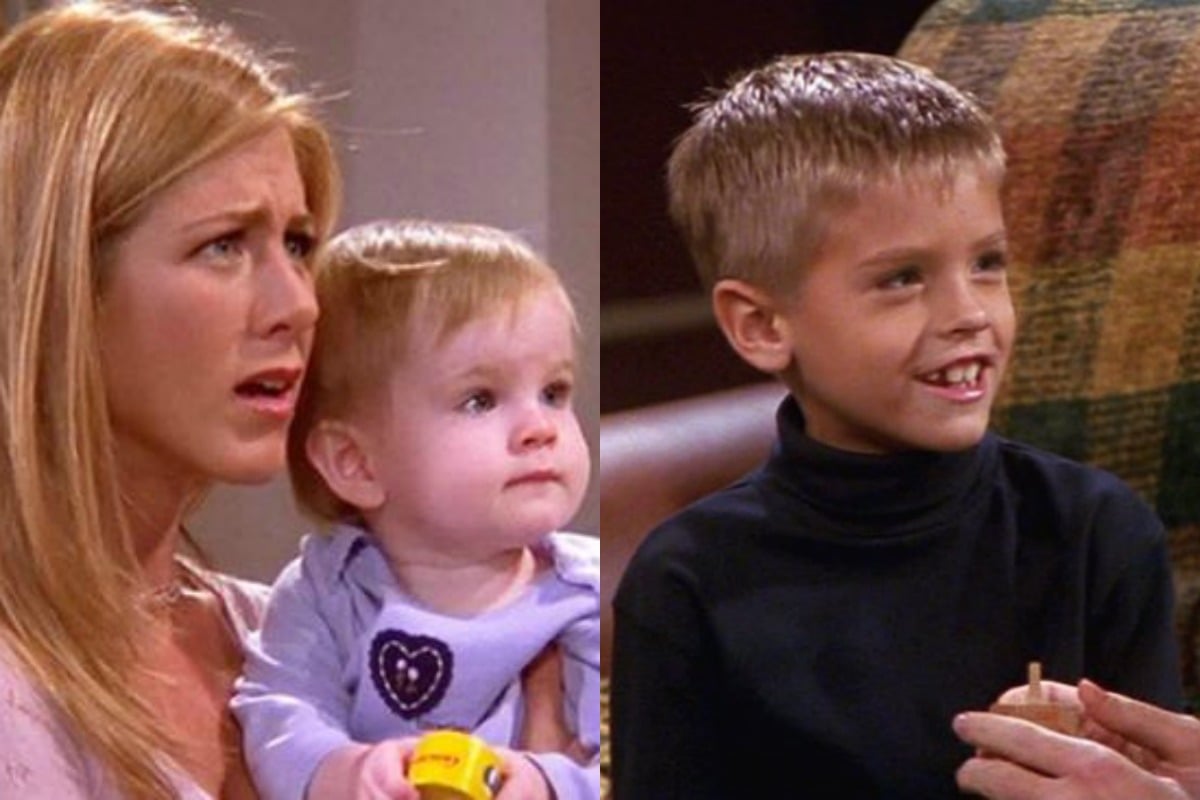 Over two decades on from its first episode, hit TV show Friends still continues to amass a cult following. And it's not hard to see why.
The sitcom followed the hilarious adventure of six friends as they navigated the troubles of adulthood, working life, and (on-again and off-again) relationships.
But after watching the show for the 987th time, there's something we've come to realise: the kids on the show are no longer... kids.
Yep, Ben Geller and Phoebe's triplets are all fully fledged adults. And it's terrifying.
Watch: Revisit one of the most iconic scenes from Friends – the couch pivot. Post continues below.
In fact, a few of them have gone on to pursue acting careers.
So prepare to feel extremely old because here's what the kids from Friends look like now.
Ben Geller (Cole Sprouse)