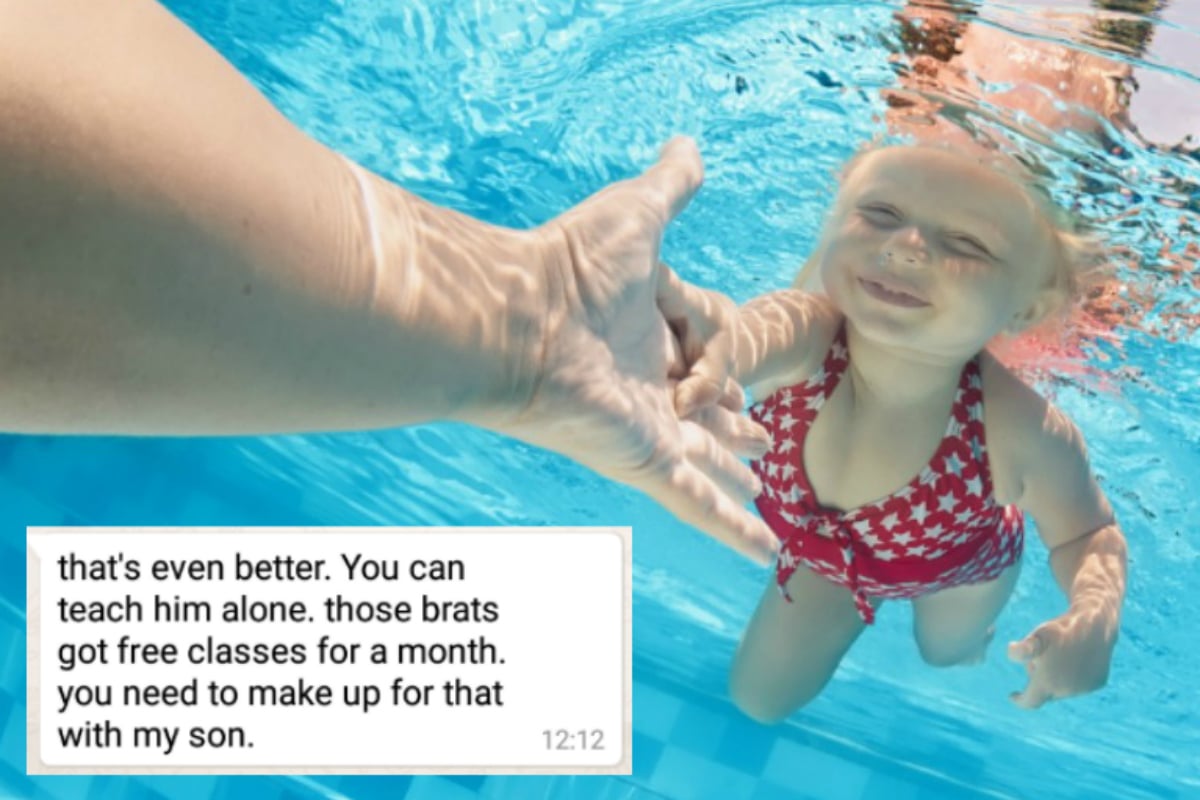 A woman who offers free swimming lessons to kids has shared the barrage of absurdly rude texts she received from a mum in the building.
The conversation between the unnamed mum and the swimming instructor, which she posted to Reddit, starts out politely enough, but quickly turns nasty.
The teacher isn't a qualified swimming instructor but simply offers free lessons to the kids in her apartment complex as a kind deed – which she's probably regretting right now.
The mum begins by asking about the free lessons, and if her son can join the class, one of which was scheduled for that afternoon.
After the instructor replies "yes", the mum sends seven texts in the span of an hour and a half asking why she's not replying.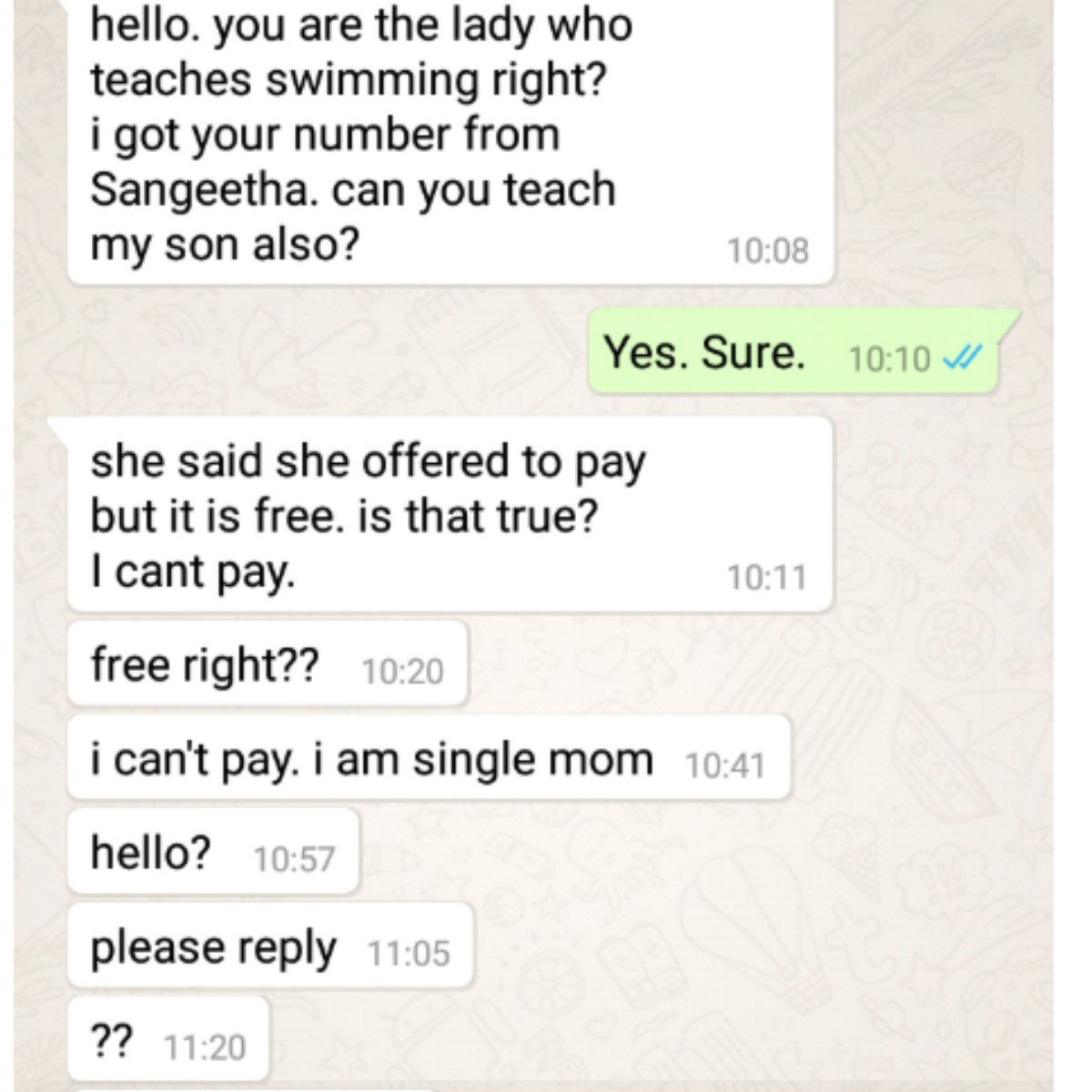 When the teacher explains she can't always respond right away because she's at work, the mum ironically shoots back: "wow. that's rude."
But when the instructor explains that unfortunately the evening's class is cancelled but that there will probably be another class in three days from 3pm to 5pm, things quickly go from uncomfortable to bunny-boiler bizarre.
"Can you come at 1pm today and teach him?" the mum's demands. And five minutes later when her text is unanswered, "Can you reply faster?"