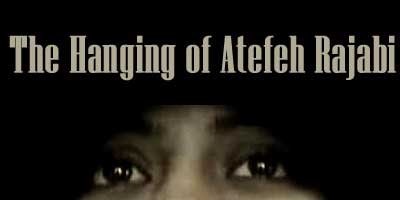 Forget everything you've seen in movies about the death penalty. The reality is much worse.
This is my work, these are my days and these people are my clients.
Yes, people like Andrew Chan and Myuran Sukumaran. Men and women who have death hanging over their heads.
It was 2004 when I took on a volunteer role at the Foreign Prisoner Support Service (FPSS) to work on the cases of those people imprisoned, being tortured or kidnapped in countries other than their own.
I can't say which was the first case to arrive in my inbox as there were simply too many, but forever burnt into my mind from that first week of work is the name Atefeh Rajabi Sahaaleh.
In the cold morning air on August 15th 2004, 16-year-old Atefeh had a noose placed around her neck and in front of a crowd throwing stones, she was hoisted to the sky by a large crane until her neck snapped and faeces ran down her leg.
Lifeless, Atefah swung from the large rope until her body was lowered to the ground. The crowd turned their backs and left to go about their daily business.
Atefeh lived in the Iranian city of Neka and was just 13 when she was raped and tortured by an ex revolutionary guard member Ali Darabi. The abuse lasted three years and was often so bad it left her crawling on all fours.
Ali Darabi, her rapist and torturer, was never accused or convicted of any crime.
Read more: She was sentenced to death for her religion and love.
Instead, after a brief trial, Judge Haji Rezai convicted Atefah of "crimes against chastity" for which he decided she must die.
Atefeh resisted the whole way, pleading with the judge to punish her rapist instead. She removed her veil as a sign of defiance and finally threw her shoes at the Judge.
There was nothing more we could do for Atefeh except console her family and honour her final wish to fight on for others.