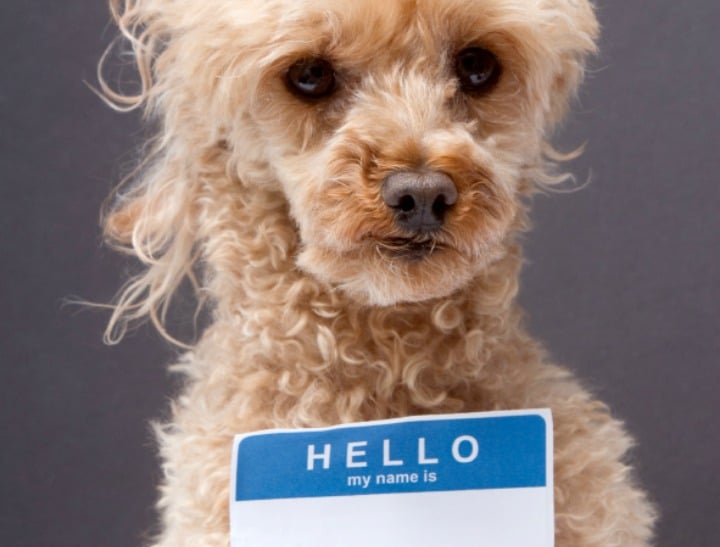 Looking for a dog name? Look no further.
Every year, the American Kennel Club releases a list of the most popular dog names of the year, just in case you were panicking about your dog's name being somewhat uncool.
Apparently, these names will "help you get off to the perfect start with your new pup", although we highly recommend toilet training as a more practical alternative.
Thinking about getting a dog? This might just tip you over the edge… (Post continues after video.)
The list includes gems such as: Aspen, Dazzle, Karma, Nova, Breeze, Rumor, Peach and Token, so if you want a dog with a healthy sense of entitlement and a trust fund, you've come to the right place.