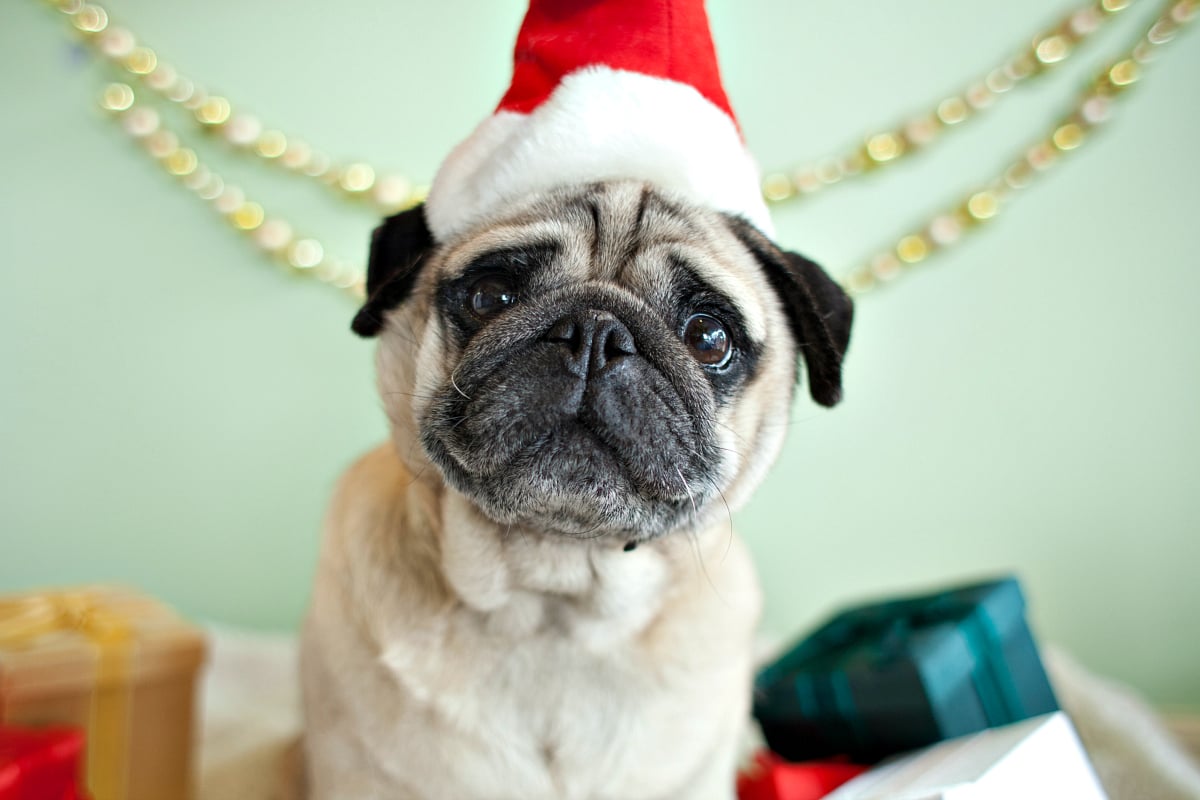 Most dog owners have done it – slipped their furry friend something small from their own plate or pantry. A bite of meat, perhaps, or a bit of cheese.
But it's important to be aware that some seemingly harmless human-friendly ingredients can, in fact, make your dog incredibly ill.
Australian Veterinary Association president, Dr Paula Parker, said, "Unfortunately, there are a number of foods that are toxic for pets and if they access these foods, either directly from being fed by someone or indirectly from picking it up off the floor, it can cause serious health issues, or in some cases even be fatal."
Watch: 'tis the season of festive doggos.

The signs of pet food poisoning can vary from case to case, but common symptoms include vomiting, diarrhoea, lethargy, fever and loss of appetite.
For owners who wish to provide the occasional treat, Dr Parker advises pet owners to offer quality pet treats that contain the right nutrients.
"Speak to your veterinarian about treats that will be suitable for your pet," she said, "and if you suspect your pet has eaten something toxic, you should contact your veterinarian immediately."
Below are some of the foods dogs shouldn't eat this Christmas (or ever!):
Chocolate