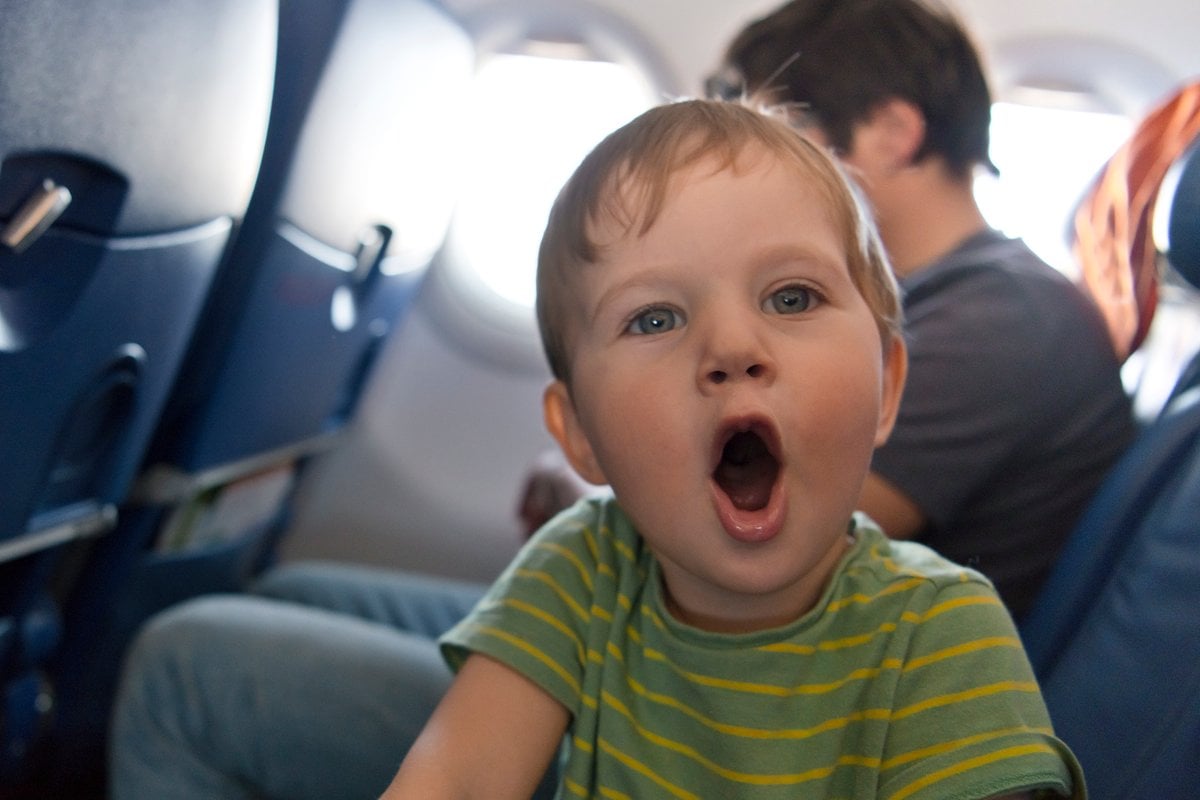 Travelling can be tricky for all of us. But as every parent knows, flying with young children comes with its own very specific set of challenges!
But there are plenty of ways to make sure your flight is enjoyable – for you and the kiddos.
Watch: 7 annoying plane habits you should avoid (if you can!). Post continues after video.
Mamamia spoke to Kate*, who has learned a lot about family travel during her 21 years as a member of the ground staff team for airports in Melbourne and Sydney. We also got some insight from Aaron*, a flight attendant, who has truly Seen. It. All.
Here are their expert tips to make life easier for families flying with children.
Flying tip #1: Pick the best seats.
We know you don't always get the seats you want. But if you're in a position to pick, you can definitely hack the aircraft's configuration for a smoother flight with kids – particularly on long-haul flights.
For longer trips, like from Sydney to Los Angeles, you'll likely be on an Airbus A380, says Kate, which is a three-four-three configuration. For parents with two kids, booking the centre row, where there are four seats, is ideal.
"Many parents opt to sit in the D and G aisle seats with both kids in the centre E and F seats," Kate says.