1. Celebrities debut new hairstyles.


It's been a big day in Celebrity Haircut World, with several celebrities debuting new looks.
First up? Jennifer Anniston. She's moved far, far away from 'the Rachel' and gone for a chin-length bob. She told Pop Sugar: "I was just ready for a change… I was ready for something new, to get it out of my face, so I could have a bit of an easier go at it."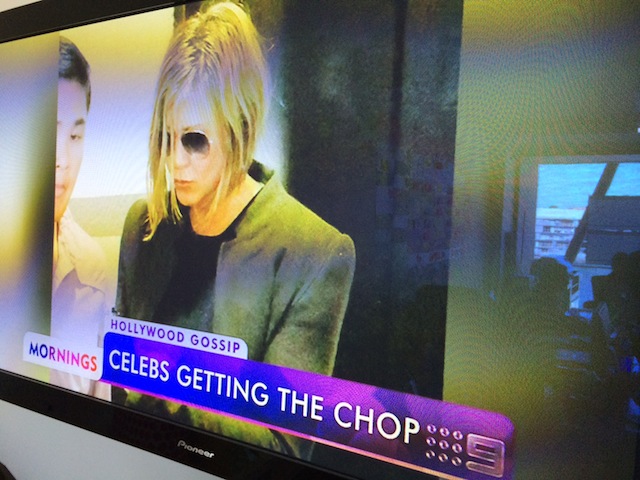 Mamamia's favourite-ever person, Beyonce, has also ditched her hair extensions, debuting a wavy blonde bob for her Adelaide concert last night. We're slightly disappointed. The Mamamia team saw her Sydney concert and the hair-flicking was AMAZING. But hey, she still looks FIERCE.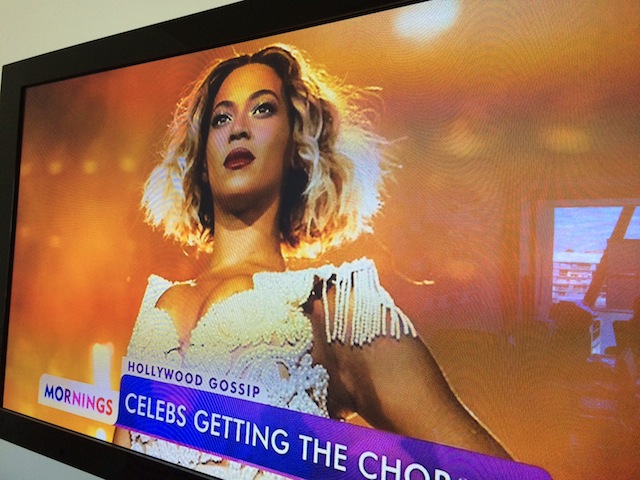 And last – but not least – Jada Plinkett-Smith, Will Smith's wife, has revealed quite the new do. The 42-year-old showed it off at an event in Beverly Hills this week: it features shaved, bleached sides, while still remaining long and dark on top.
Edgy, hey?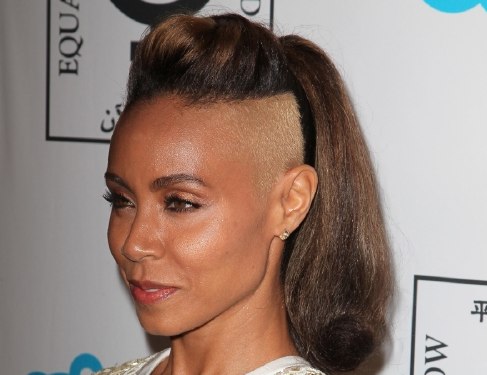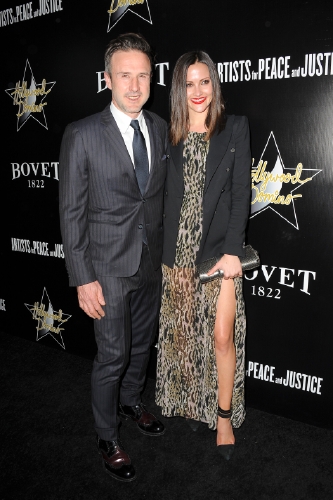 2. David Arquette expecting a baby with his girlfriend

PEOPLE magazine is reporting that David Arquette is expecting a baby with his girlfriend, Christina McLarty.
The 42-year-old actor was formerly married to Courtney Cox for 11 years. The pair have a 9-year-old daughter, Coco. They announced their separation in 2010, and Arquette filed for divorce in 2012.
Arquette has been dating McLarty on and off since 2011; apparently, she's four months pregnant. Congratulations to both of them.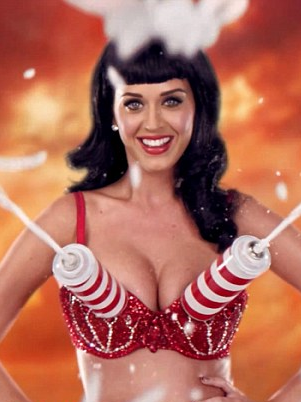 3. It's official. The most popular person on Twitter is…

Katy Perry. She's just taken over Justin Bieber to become the Twitter user with the most followers.
For nine months, Bieber held the top spot. But Katy Perry has managed to get herself 46.5 million followers, beating out the Biebs, who has a mere 46.49.
Currently in third place is Lady Gaga with 40.4 million followers; in fourth place is US president Barack Obama with 39.27.
Geez – catch up, Mr Prez.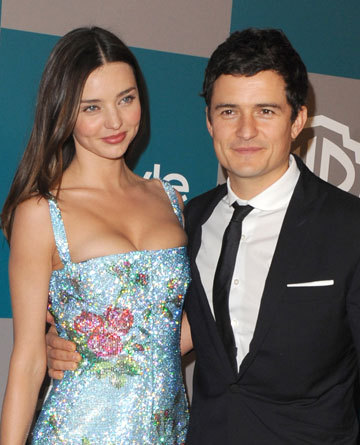 4. Orlando Bloom talks Miranda in Katie Couric interview

Orlando Bloom has once again opened up about his separation from supermodel wife, Miranda Kerr, in a new interview with Katie Couric.
But don't get too excited (because we know you were…) – it's really just much of the same old talk about how they're always going to be 'family'.
"We love each other. We're a family," he said. "We're going to be in each other's lives for the rest of our lives. There's no question that for the sake of our son and everything else, we're going to support one another and love each other as parents to Flynn."
"Life sometimes doesn't work out exactly as we plan or hope for," he added. "But we're adults, I'm 36 and now she's 30. We're professionals. We love and care about each other. Most of all, we love our son."
Well – props to them for keeping it civil.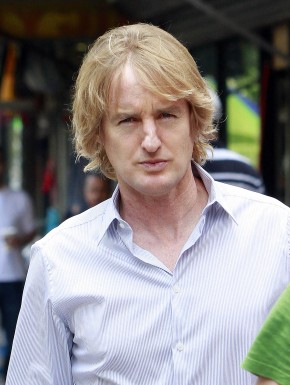 5. Owen Wilson is having a son

According to reports, 44-year-old Owen Wilson is set to welcome a second son.
Last month, it was confirmed that the actor is expecting a child with his personal trainer, 41-year-old Caroline Lindqvist. While the pair are not actually in a relationship, he is apparently looking forward to welcoming the baby.
And now, scans have confirmed that it's a boy, making it the second son for Owen; he has a two-year-old boy named Robert, with his previous girlfriend, Jade Duell.
6. Courtney Love admits to a facelift at 35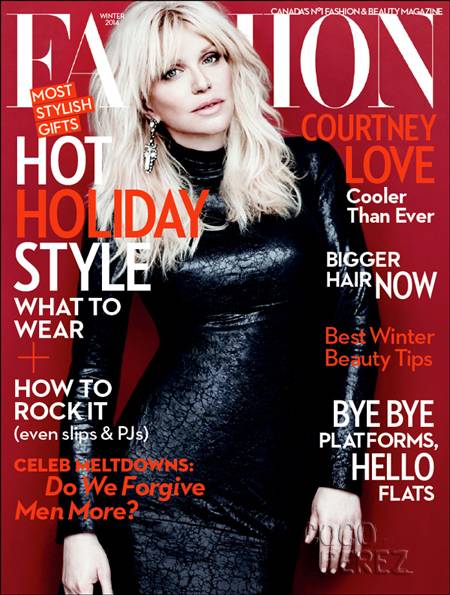 49-year-old Courtney Love has been brutally honest about exactly how she manages to look the way she does, and it's quite refreshing. In an interview with a Canadian magazine, she said: "Nobody ask me about aging gracefully, pleeease. C'mon, I took advice from Goldie Hawn when she said I should get a facelift at 35!"
Is anyone going to mention the MASSIVE photoshop elephant in the room? No? Nobody? Okay then.
7. Would you wear it?
29-year-old actress Jaimie Alexander turned up to the premiere of the new Thor movie wearing the below outfit. As you can see, it brought a whole new level to "sheer". In the front AND the back. Would you wear it?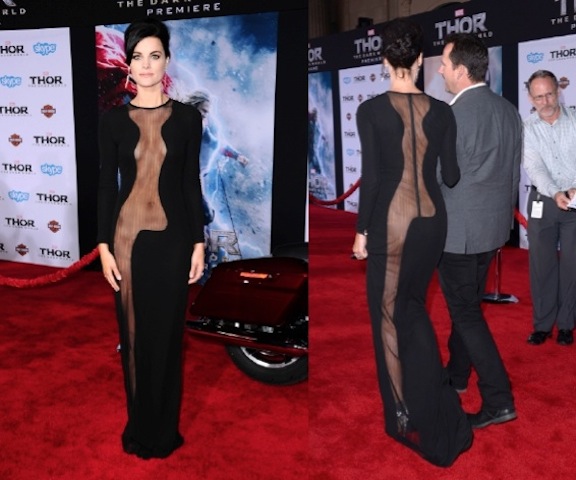 And would you wear any of these?
8. Melbourne Cup: Our top ten

We're taking suggestions for the best-dressed at Melbourne Cup yesterday. Flick through the gallery below and let us know who you think knocked it out of the park.
Our top ten? Kate Waterhouse, Dita von Teese, Rebecca Judd, Kate Upton, Emma Freedman, Rachel Finch, Melanie Vajello, Jennifer Hawkins, Sylvia Jeffreys and Coco Rocha (who arrived via helicopter – big bonus points):
9. Mia on Mornings

Yesterday, MM publisher Mia Freedman was on Mornings with commentator Sara Leonardi McGrath. They discussed schoolboys flicking rubber bands at children, and childbirth… and it was absolutely hilarious. At one point, David Campbell just needs to leave the panel. The phrase "two holes become one" is used. Have a watch: