1. Celebrities debut new hairstyles.


It's been a big day in Celebrity Haircut World, with several celebrities debuting new looks.
First up? Jennifer Anniston. She's moved far, far away from 'the Rachel' and gone for a chin-length bob. She told Pop Sugar: "I was just ready for a change… I was ready for something new, to get it out of my face, so I could have a bit of an easier go at it."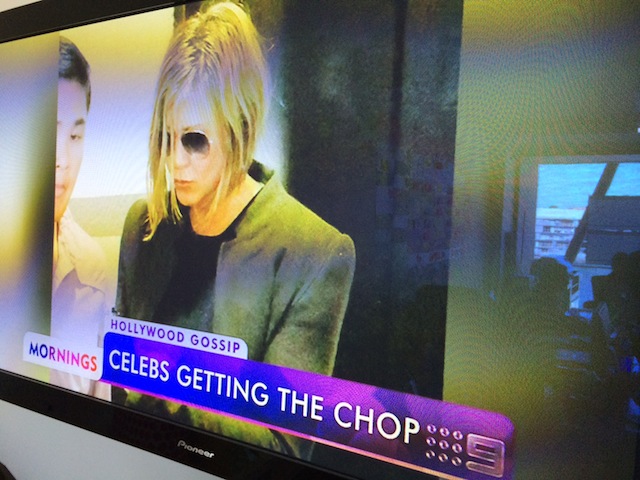 Mamamia's favourite-ever person, Beyonce, has also ditched her hair extensions, debuting a wavy blonde bob for her Adelaide concert last night. We're slightly disappointed. The Mamamia team saw her Sydney concert and the hair-flicking was AMAZING. But hey, she still looks FIERCE.