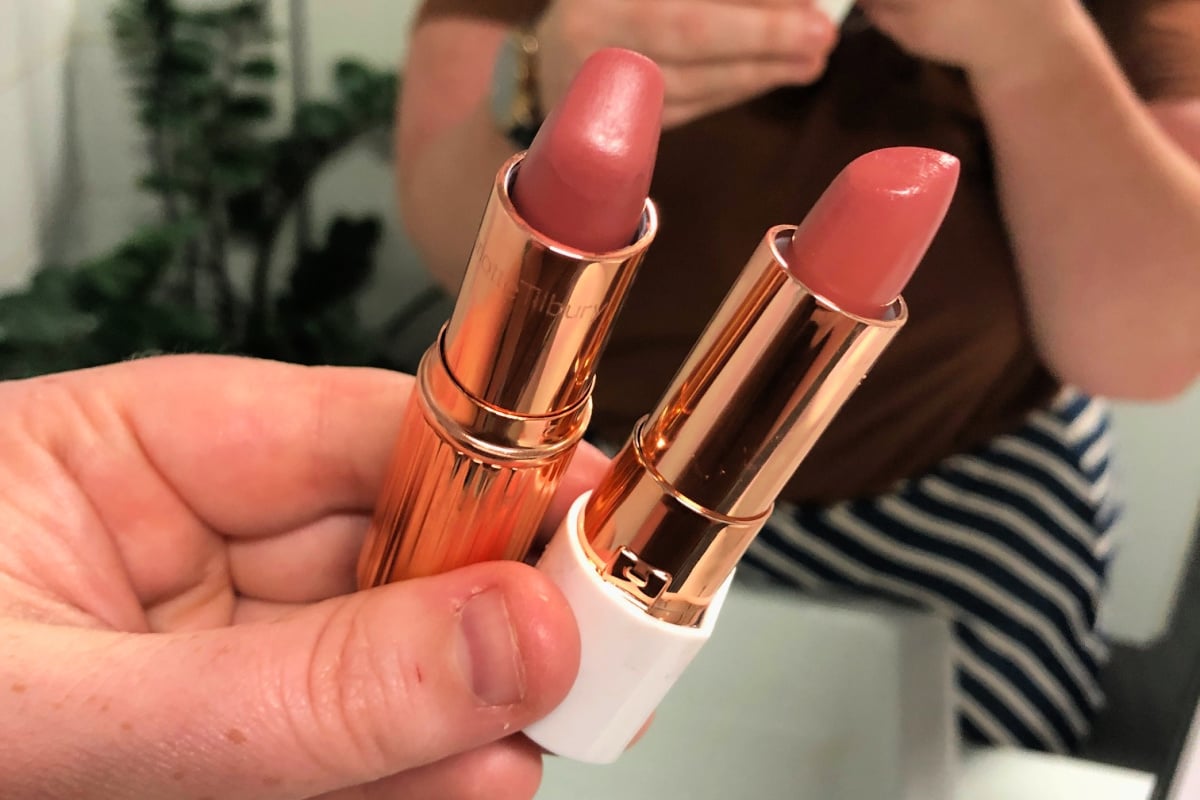 In the world of beauty, finding an actual dupe for an expensive cult product is like trying to swat a mozzie in the middle of the night. It can be done, but it's hard.
By dupe, we're talking about a near-perfect match, from the shade and texture to the formula and finish.
This week, someone swatted that mozzie and found what they believe is a dupe for Charlotte Tilbury's beloved $49 Pillow Talk lipstick – the Flower Beauty Petal Pout in the shade Spiced Petal, $9.99.
Side note – we asked a makeup artist how to stop lipstick from sliding off your face in the video below. Post continues after video.
The dupe first appeared on Reddit in a post titled 'Dupe alert! ???? Charlotte Tilbury Pillow Talk vs. Flower Beauty Spiced Petal', and considering the $39 price difference between the two, this was very exciting news.
It's also not the first time a Flower Beauty product has been given a dupe title. Back in March, Instagram's queen of highlighting Ania Milczarczyk reckoned the brand's $9.99 Shimmer & Strobe Highlighting Palette is a dupe for not one, but three exxy highlighters: M.A.C.'s Mineralize Skinfinish in 'Soft & Gentle' ($54) and the Becca Shimmering Skin Perfectors in the shades 'Champagne Pop' ($58) and 'Opal' ($64).
But the thing with dupes is, a lot of the time you have to sacrifice something you love about the original.
Be it the yummy scent or how it lasts through lunch, sometimes you end up spending more money on meh products trying to find a dupe than if you'd invested in the pricer one in the first place.
That's where we come in. To save you a tenner and the time it takes to go to your nearest Chemist Warehouse, we compared these two lipsticks in real life.