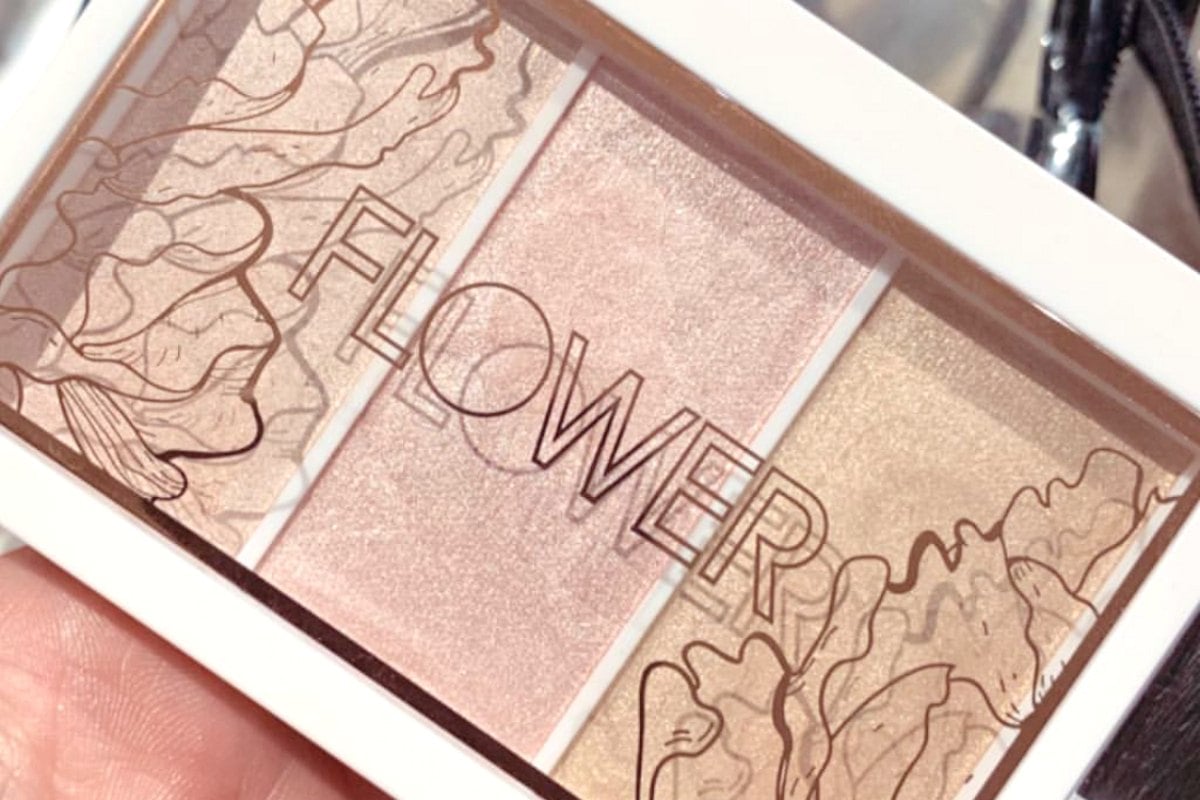 In the sparkling world of cult-famous, sell-out highlighters, there are three products in particular that have earned a very dedicated following.
They are M.A.C.'s Mineralize Skinfinish in 'Soft & Gentle' ($54) and the Becca, Shimmering Skin Perfectors in the shades 'Champagne Pop' ($58) and 'Opal' ($64).
However, according to Instagram's queen of highlighting, Ania Milczarczyk, Flower's Shimmer & Strobe Highlighting Palette is the $9.99 alternative which contains all three shades, saving you a combined total of $166.
Well done, you.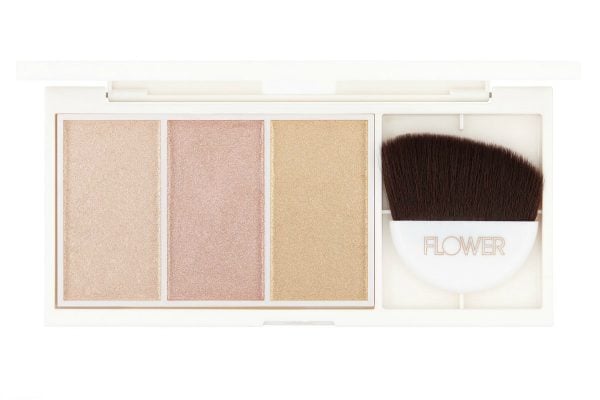 In case you didn't know, Flower is the cosmetic line of actress, Drew Barrymore, and in Australia you can purchase her range at Chemist Warehouse.
Mamamia's resident beauty expert, and host of our You Beauty podcast, Leigh Campbell is also a fan of their Zoom In Ultimate Mascara, $9.99, which she says gave her "black, glossy and long" lashes.
Listen to Leigh Campbell and Kelly McClaren rave about Drew Barrymore and her fabulous cosmetics line - Flower.
Milczarczyk shared the amazing tip with her 244,000 Instagram followers along with three short videos showcasing the highlighter's buttery texture and highly-pigmented colour.
"Flower Shimmer and Strobe highlighting Palette is a dupe of three of my favourite highlights in ONE," she wrote.
And the pictures really speak for themselves.