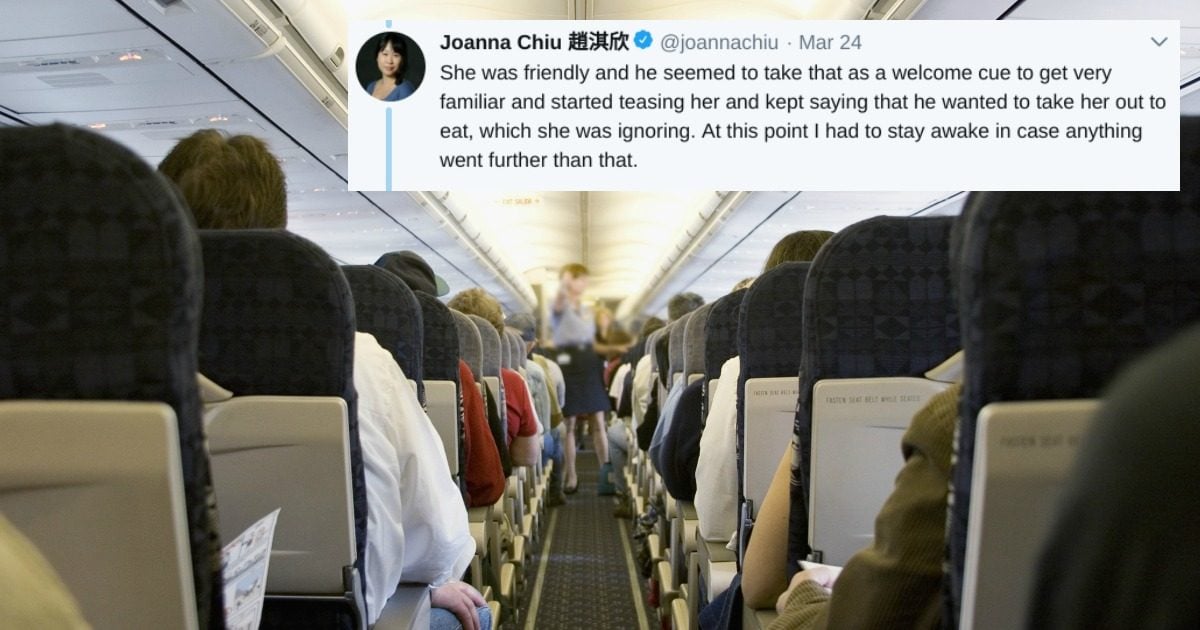 Canadian journalist Joanna Chiu was on an evening stopover. She had a row to herself and was settling in for a sleep, when she noticed something unsettling in the row behind her.
A man in his 30s was seated next to a teenage girl who had been separated from her family on the flight. "He was obviously delighted," wrote Ms Chiu on Twitter.
"He started off by asking her about her career plans and laughed when she said she wanted to be a CEO and kept giving her ridiculous advice," she continued.
Thread about airplane creeps: I'm on a plane from a late-evening stopover from and was very tired and had a row to myself to sleep but couldn't avoid noticing what was going on in the row behind me.

— Joanna Chiu 趙淇欣 (@joannachiu) March 25, 2019
"She was friendly, and he took that as a welcome queue to get very familiar and started teasing her and kept saying he wanted to take her out to eat, which she ignored," wrote Ms Chiu.
Ms Chiu was starting to get uncomfortable, and deliberately stayed awake to monitor the situation.
The man then asked the teenager for a "dirty photo" while leaning in close to her.
Ms Chiu describes turning around and 'rage whispering' to the man, who got up to go to the bathroom, without responding to her.
Another woman seated behind the girl had also been listening, she let the teenager know she had a right to change seats.
On the topic of planes, here are 7 annoying habits you should avoid (if you can). Post continues after video.