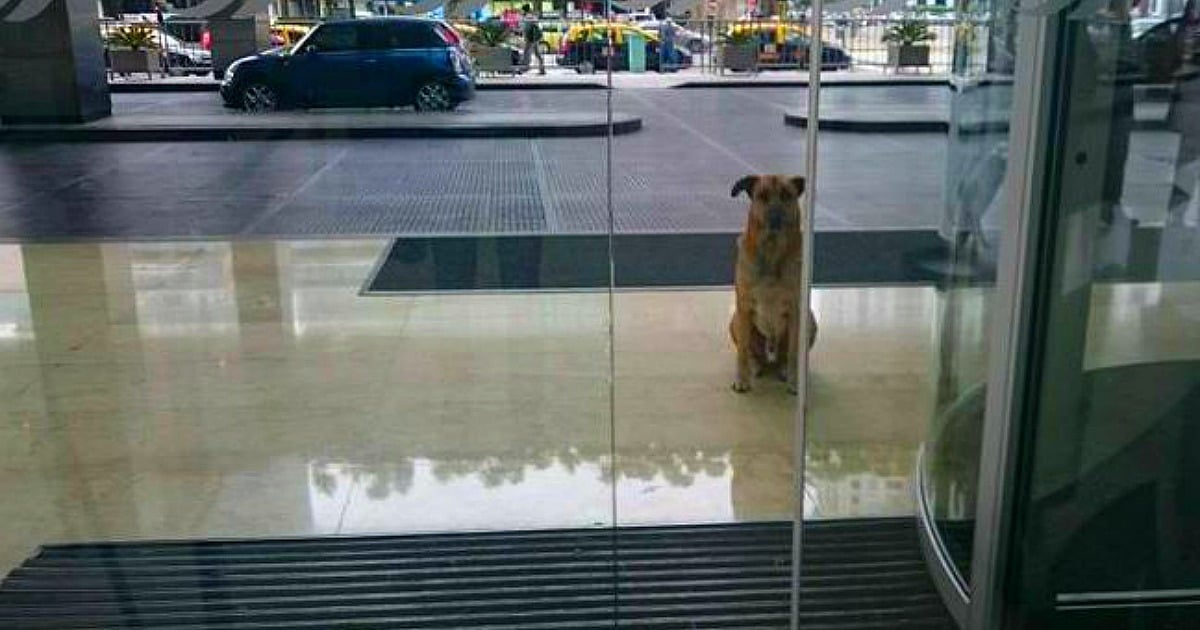 Stop absolutely everything you are doing right this minute.
Because this – THIS – is the most adorable story to hit the news cycle this year.
A big call to make, yes, but just hear me out:
Olivia Sievers, a flight attendant from Germany, developed quite an unlikely friendship with a stray dog from Buenos Aires, Argentina earlier this year.
The friendship kicked off when Olivia went for a walk near her hotel and stopped to play with a street dog, giving him food and cuddles. There was just one problem, though: once Olivia gave the stray animal attention, he simply refused to leave her side.
As she made her way back to the hotel, the homeless pup followed her every step of the way.
"I tried to change my way because I didn't want that he follow me back to the hotel," she told Noticiero Trece.
"But it was not possible. He always came back and followed me. I tried one hour, but he always watched me and followed me. He was really happy that somebody gave him attention."
The adorable pup stood at the hotel's door all night, waiting for Olivia to return. Little did she know he would do the same thing every night for the next four months.
When the flight attendant returned home to Germany, she almost completely forgot about her strange furry companion, who she affectionately named Rubio.