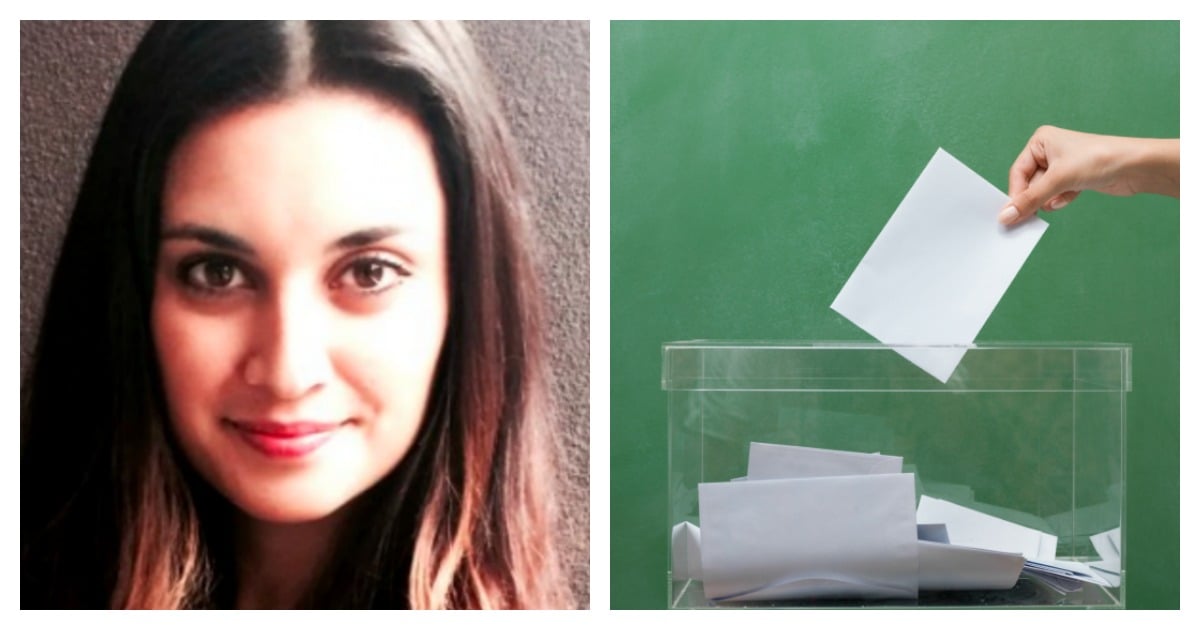 If I hear another friend tell me they're going to vote informally at the election, I'm going to scream.
And not a little angry squeak of a scream; a Sarah Michelle Geller in I Know What You Did Last Summer kind of blood-curling howl.
The 2010 federal election saw a distinct increase in the number of informal ballots; from 3.95 per cent in 2007 to 4.6 per cent in 2010.
That figure was the highest in almost 30 years. While many explanations for this have been put forward, it seems that a decent number of those people who voted informally did so on purpose. They were frustrated with the limited options before them.
And in this election? That number is likely to climb again.
Now, I understand that Australians feel angry and let down by the two major parties. I know it can seem like there isn't a lot of choice on offer at this election. I realise that many people don't like or trust politicians and are exhausted by too much spin and not enough substance. And lots of people I've spoken with are looking for a channel to vent their frustration. They want to send a message to our elected representatives that they're dissatisfied.
I get that.
The conversation every 18-year-old is avoiding. Watch GetUp's campaign to get 18-year-olds enrolled to vote. Post continues after video.
But the absolute worst possible way to send a message is to vote informally. Here's why.
1. Donkey voting isn't a protest. It's ridiculous.

Donkey voting isn't technically informal voting but it is a strategy so ridiculous that we need to get it out of the way from the outset.
Donkey voting means not making a considered choices about how to number your preferred candidates and instead, numbering the boxes in sequential order from 1 to whatever.
This is a dumb-arse thing to do. Why the hell would you cast your all-important vote for the Candidate Whose Name Got Pulled Out of A Hat First.
You are still voting. You are still participating in the process. You are still rewarding one candidate over the others. You just have no idea why.
2. If you vote informally to 'send a message', ain't nobody going to know what that message is.
Scribbling an angry message or drawing pretty pictures* on the ballot paper might feel rebellious but it actually achieves diddly squat. As Charlie Pickering explains in The Age:
You may be protesting against the two-party system or you may be protesting against the price of peas. Both are possible, as is drawing the conclusion that you weren't making a protest at all and simply didn't understand how to fill out a ballot. Either way, voting informal is a terrible way to send a message.
So while I applaud the sentiment of the person who told Mia they planned to write 'I want to vote for Julia' on their ballot paper - neither the former Prime Minister or anyone else who cares is going to read that message. The nice Australian Electoral Commission people who are counting the votes, will simply throw your ballot paper on the informal pile, along with all the blank ballots.
3. Not voting can potentially have as great an effect as voting (but it might not be the effect you want).
Throwing your vote away in disgust or frustration still has an effect because it gives greater weight to every other vote being cast in your electorate. Think of it this way - if there were only 10 voters in your electorate and five decided to vote informally, then you effectively double the voting power of the remaining five.