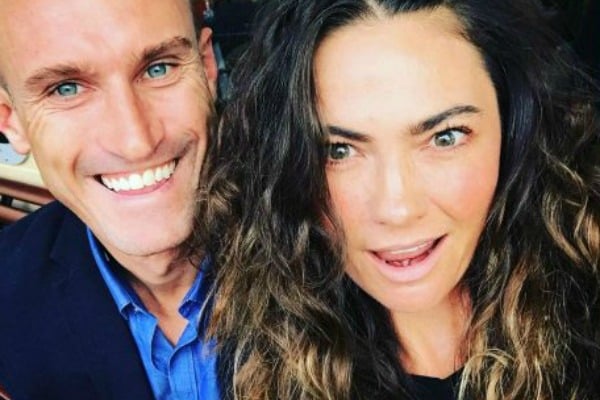 AFL: It's the true-blue Aussie sporting community synonymous with mateship and teamwork; ideals which are often mirrored off-field between players in their day-to-day lives.
But while former AFL player and media personality Ryan "Fitzy" Fitzgerald has previously kept his private life, well, exactly that, he's increasingly opened up about the anguish of losing an unborn baby; an issue which men have rarely spoken about in the past. And, in turn, an issue which Fitzy is passionate about sharing his experiences with in the hopes it will bring awareness.
Speaking on FIVEaa Radio this week, the beloved Adelaide Nova radio host shared the emotional message of support he sent Adelaide Crows captain Taylor Walker after discovering his first child was stillborn – devastation he himself knows all too well.
Taylor "Tex" Walker, 28, and his 26-year-old partner Ellie Brown were expecting a baby in March, but last month, the tragic news was announced in a statement from the football club.
"Adelaide has granted Taylor Walker personal leave following the loss of he and his partner Ellie's unborn baby," the statement read.
"The thoughts of the entire Crows family are with Taylor and Ellie, as well as their extended family, at this difficult time."
Fitzy, 41, who played one season for the same AFL club, offered his support to the young captain while touching on his own tragedy; he and his wife Belinda had miscarried a decade ago.
"Devastated mate. You can never prepare yourself for something like that," Fitzy wrote to Taylor "Tex" Walker.