1. Comedian Fitzy pulled a prank on his wife for a radio segment. It didn't end well.

A prank played on the wife of Nova's Ryan 'Fitzy' Fitzgerald backfired this morning, leaving the poor woman in tears.  As part of a radio segment, the radio host called Belinda 'Bee Jay' Fitzgerald and asked her to lie to two fake detectives to test the trust in their relationship.
"Listen to me you're about to get a knock on the door by a policeman. Now honey, listen, you need to do me a favour and say to him the night I was in Adelaide for the Laneway festival, Friday, February 2nd, babe, you need to tell him I was with you, okay?"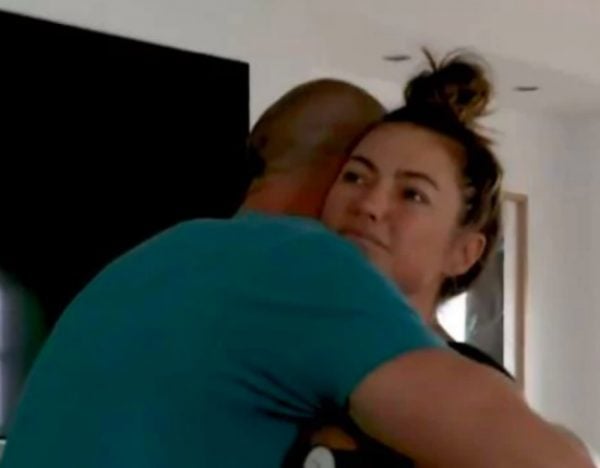 Despite Fitzy asking her to lie, Bee Jay is heard telling the "officers" that she couldn't remember where Fitzy was on the day.
When the Nova crew came into the house to let Bee Jay know it was a prank, she broke down in tears saying, "Oh no guys, this is not funny!"
The couple recently celebrated 10 years of marriage – but it looks like Fitzy might be sleeping on the couch tonight.
2. All of the questions we have about Kendall Jenner's existential crisis.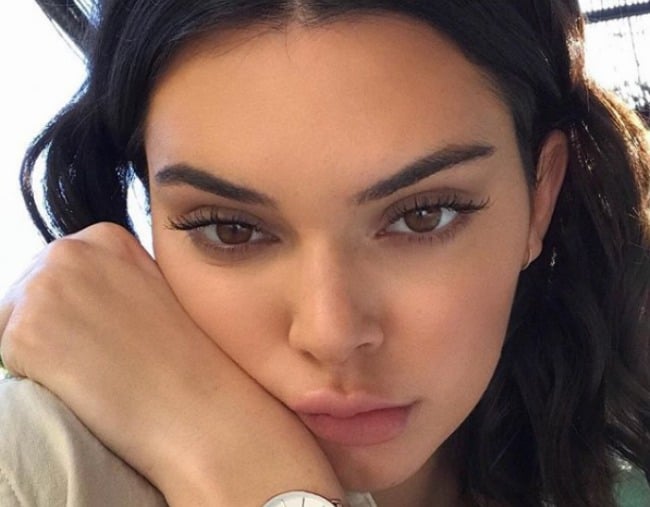 Kendall Jenner has appeared in a Vogue video that is, um, different.
In the three-minute clip, the model is getting ready - brushing her teeth, curling her eyelashes, eating breakfast - while asking a series of existential questions through her inner-monologue.
Questions like, "How many hairs are in one eyebrow?", "Where am I?" and "what happens to the holes in Cheerios?"
This video about questions has left us with a whole heap of questions of our own. Like, is this meant to be funny?
Or artistic? Or both? Are any of these questions Kendall has ever asked herself? Or is this meant to be satire?
Is this in fact, meant to reflect to us our limiting assumptions on what models spend their time thinking about? Do they want us to be thinking this hard about the video? We'll never get any answers to these questions, so what was even the point in asking them?
And now we're having an existential crisis. Thanks Kendall.
Speaking of Kardashian sisters, this week Khloe Kardashian gave tips on how to make yourself look thin AF. And yes, it's problematic. Post continues after the audio.

3. Tiger Woods' ex-wife Elin is selling her home and our eyes are watering.

Elin Nordegren, the wife Tiger Woods (remember him!) cheated on, has put her Florida mansion on the market for a bargain $68.2 million.
Pocket change, right?
The Wall Street Journal exclusively reported on the private listing, complete with pictures of the 25,878 square foot home.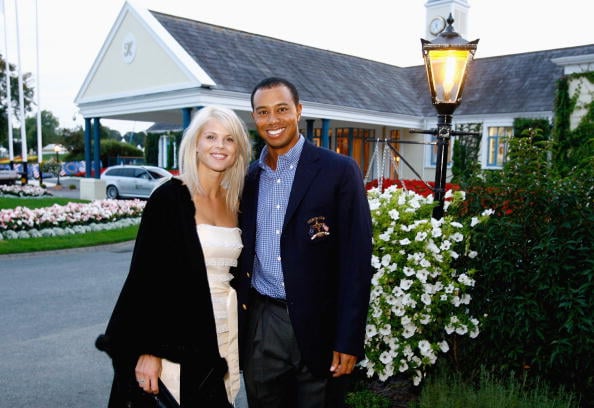 It has 11 bedrooms, 15 bathrooms (holy cow!) and three half bathrooms, is located in a gated community on the Atlantic Ocean and is next to a golf club.
The 38 year-old model built the house after her divorce from Woods, in which she got a reported $100 million settlement, and is reportedly selling it to "downsize".
Um, yes - we'd say so.
Nordegren has two children with Woods - daughter Sam, 10 and son Charlie, nine.
4. Cate Blanchett and Sandra Bullock once got a "penis facial". How's your Thursday?

There are weird beauty treatments and then there are penis facials.
Cate Blanchett let slip about the, erm, nuts treatment in an interview with Vogue Australia while promoting her latest film, Oceans Eight.
"Sandy [Sandra] Bullock and I saw this facialist in New York, Georgia Louise, and she gives what we call the penis facial," she said.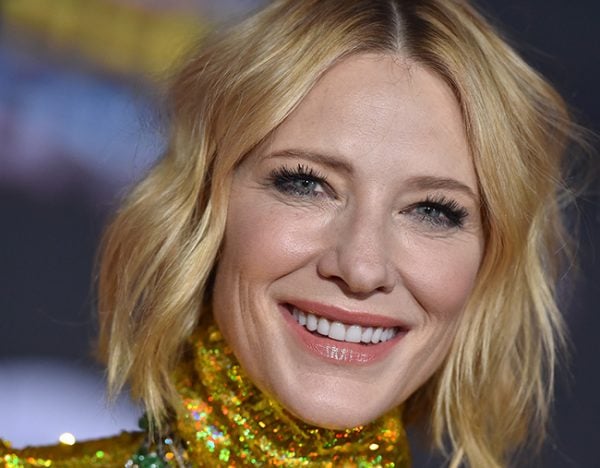 The 48 year old said she wasn't exactly sure what it is or whether it's just because "it smells a bit like sperm". Bullock reportedly came up with the name 'Penis facial'.
Unfortunately the reality is possibly even more gagworthy than the name.
Georgia Louise, the facialist in question, told the Daily Mail the procedure uses stem cells from the 'foreskin of Korean baby boys'.
The stem cells, which are taken during circumcision, are then harvested and infused into the skin using a "special microneedling technique" designed to stimulate collagen production.
Eurgh. And with that, I think we know all we need to know.
5. In order to get her royal crown, Meghan Markle had some homework to complete: get kidnapped.

Looks like Meghan Markle has more to learn than 'how to curtsy' ahead of the royal wedding – princess training involves a mock hostage situation.
According to British newspaper, Daily Express, the 36-year-old bride-to-be recently spent two days undergoing demanding security training to prepare for potential threats – including kidnapping.
Gerald Moor, a former senior Army intelligence officer told Daily Express the program is "devised to frighten the life out of anyone".
For all the details of what we know so far, read the full story here.
Still hungry for more content? In the latest episode of Mamamia Out Loud: School Runs Aren't All They're Cracked Up To Be, Mia, Rachel and Holly talk about the quiz that will tell you whether you're a highly sensitive person, the curious case of Candice Falzon and why women are leaving their high-profile jobs for their families. Get it in your ears.

Shout out to all Dads.
Here at Mamamia we are always looking for ways to make Mamamia even better. Dads, we need you to help us do that by filling out this quick 15 min survey for us. Click the button below for your say.

Want to win some skin care goodies? Like to have your opinion heard?
Take our short survey now for your chance to a win a skin care pack.