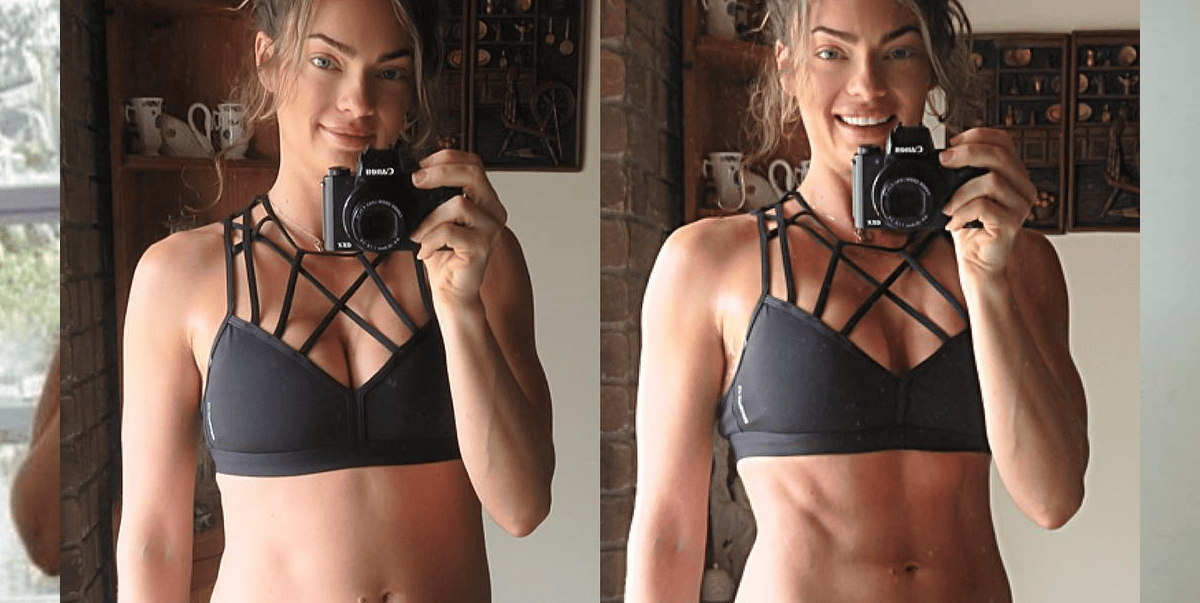 When you're scrolling through Instagram it's pretty likely you're going to see some #fitspo posts.
The type of photo that shows two images side by side; a 'before' with a belly and an 'after' with rock hard abs.
But before you start feeling bad about your own body being more #bananasplitspo than anything else, it's important to note that these transformation photos aren't always what they appear.
Fitness personality Emily Skye wants people to know that a lot of these body transformation photos are not what they seem, so she's sharing the tricks people are using to make them look super fit – in just a few seconds.
Skye shared the photo above, which she calls her "three-second transformation", with her 1.8 million followers on Instagram, explaining that the photo on the left is of her with her stomach pushed out and the right is with her stomach flexed.
"Your posture, angles, posing & lighting makes a big difference!" she writes.
"Next time you look at a photo of someone who looks 'perfect' online or in a magazine remind yourself that the person in the photo doesn't walk around looking like that! They're posed, in their best angles with a tight or flexed tummy in 'good' lighting."
Skye shows just how important posture is in a video posted a few weeks ago.