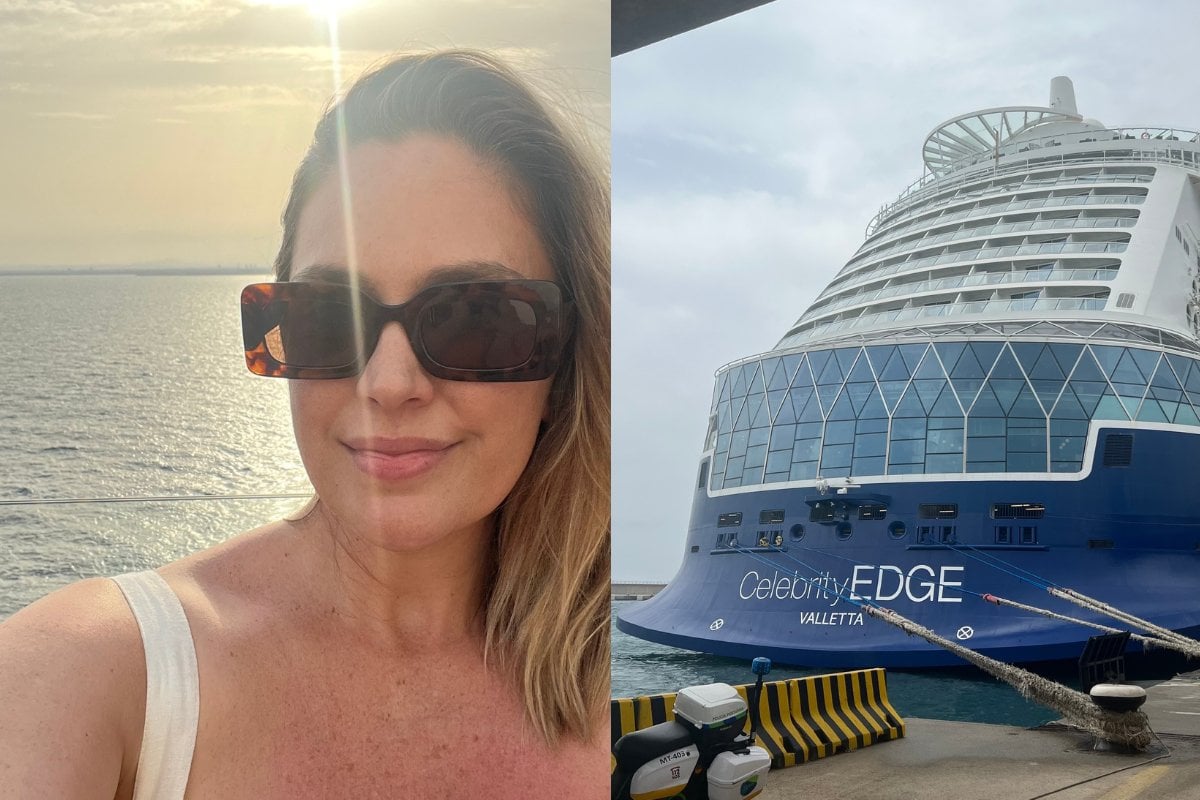 People who go on cruises love going on cruises.
Like, LOVE love it.
You're either a cruiser or you're not.
And friends, I am now definitely... a cruiser.
I recently took a seven-night trip around the Mediterranean on Celebrity Cruises' ship Celebrity Edge and, yeah, I get the hype. Whatever outdated stereotype of cruising lives in your head, it's not that.
This was pure luxury living on the high seas. I was like a very fancy pirate.
But, being my first time cruising and all (something many on board were *shocked* to hear), there were a few things I truly did not expect. So for anyone else who's thinking of boarding a ship for their next holiday (do it!), here's a brief but detailed rundown of all the things I wish I knew, and am glad I know now for the next time I hit the high seas.
1. You're actually not on a ship at all.
Okay, okay, no – it is *technically* a ship you're on. But the second you step on board you forget you're afloat. Honestly. This. Thing. Was ha-UGE.
We're talking 29 bars and restaurants. Two cafes (essential for coffee addicts such as myself). A pool, a couple of champagne coupe-shaped jacuzzis, a running track for heck's sake (no, I did not do any running). A fully kitted-out gym. A super-luxe spa. An outdoor movie screen set amidst a lush green garden cafe. A cool, weird, darkened installation-y room that looked like some kind of magic forest and insisted I take a photo every single time I walked through it (which was every night on my way to dinner).
Celebrity Edge was it and just existing in this space was a big holiday vibe.
2. You… can't iron on board.
Okay, I know this one's a bit random, but it shook me. Mostly because I packed my *mandatory* white linen everything Mediterranean summer wardrobe and the creases were plentiful.