Today is the first official day that same-sex couples in Australia are legally allowed to get married.
All across the country, just after midnight, same-sex couples began tying the knot surrounded by their loved ones.
January 9 is officially the first date for same-sex weddings as there was a four-week waiting period after the landmark laws were passed in Canberra in early December.
Some couples have wed already, however, after being given special permission to waive the notice period for personal reasons.
Among the couples tying the knot today were Craig Burns and Luke Sullivan, who said 'I do' in the early hours of the morning at Carool near Tweed Heads.
Craig's career as a sprinter is all about timing, and he timed his wedding to Luke to perfection.
Burns, who represented Australia at the world championships and Commonwealth Games as a 4x400m relay runner, married the love of his life at one minute after midnight.
Burns and Sullivan, who's also a track athlete, have turned their wedding on its head – it started with a reception garden party on Monday at 8pm leading up to the official ceremony from 11.30pm.
"The celebrant has sort of timed it so that at 12.01am all the official stuff is said and we will sign our official documents after midnight," Burns told AAP.
The couple met in 2015 with Craig popping the question at Byron Bay in March last year – before they even knew if they'd be able to legally marry.
Most businesses the pair approached as they planned their wedding offered their services for free to join in the celebration and help them pull together the event in one month.
"They're not doing it for us, because they don't know us, but to celebrate what it means for Australia and for every other same-sex couple that wants to get married," Burns said.
Over in Melbourne, at a minute past midnight, Diana and Deanne Ribeiro officially became wife and wife.
Click through the images in the gallery below: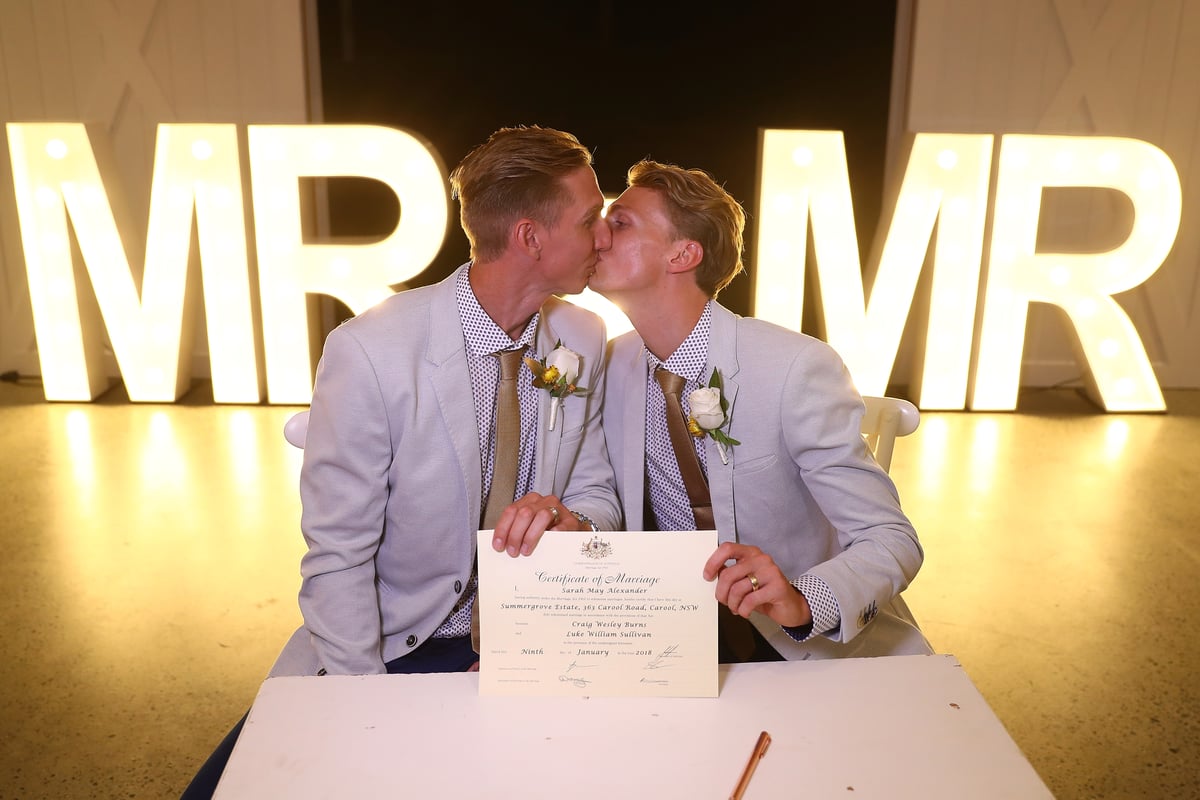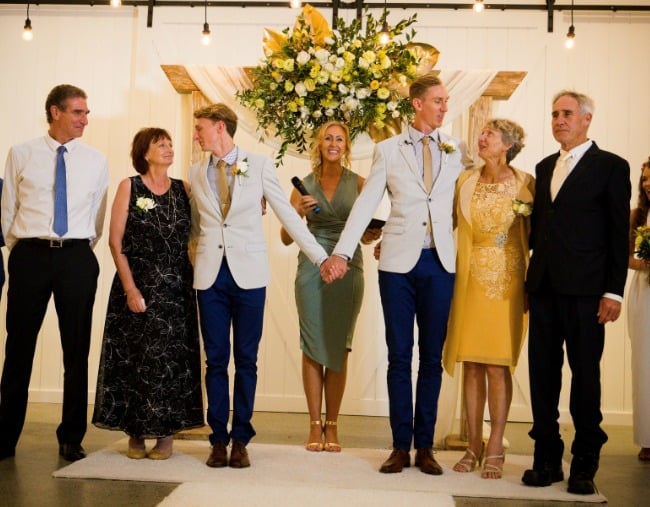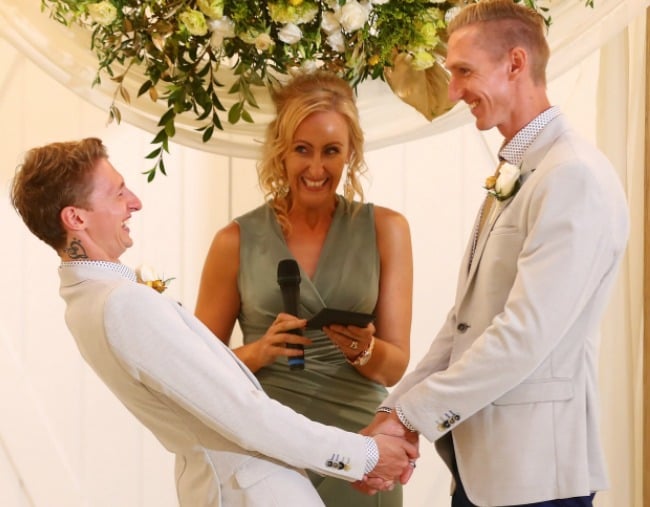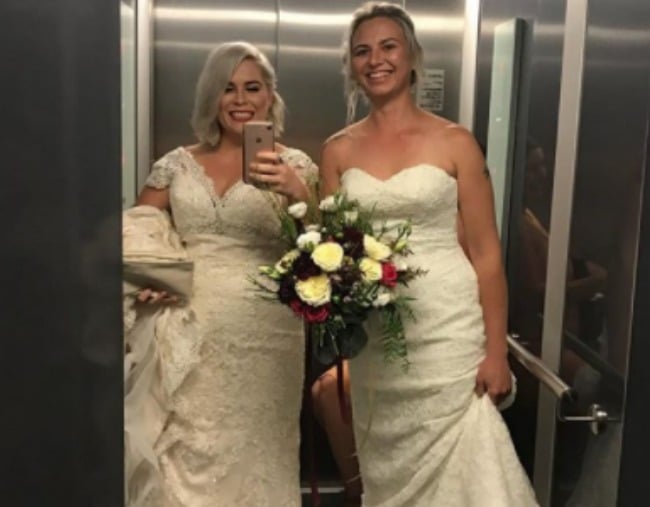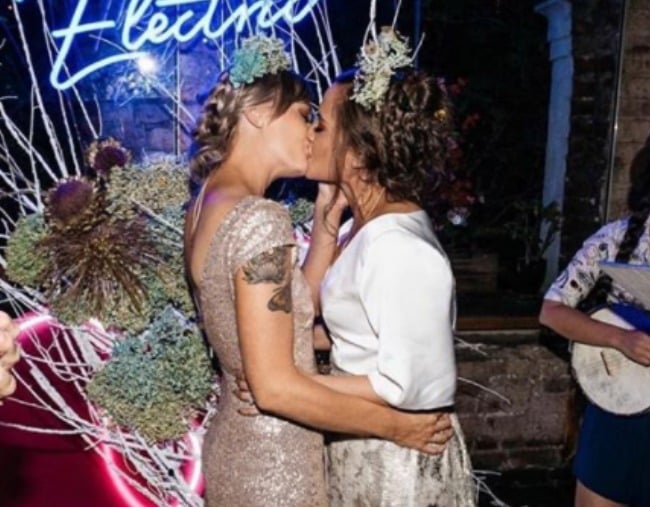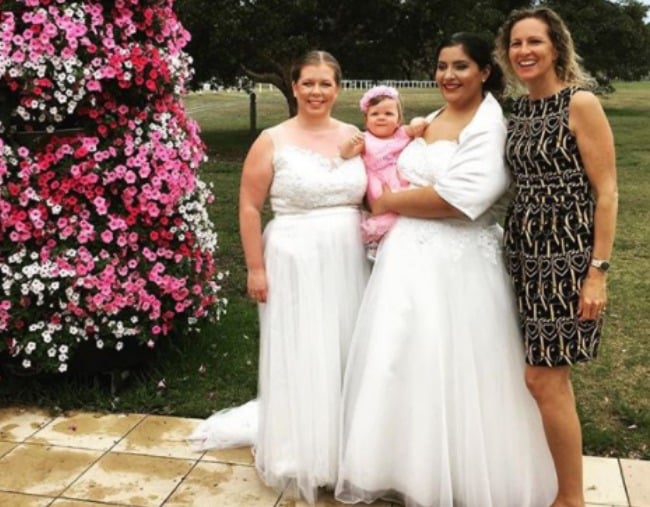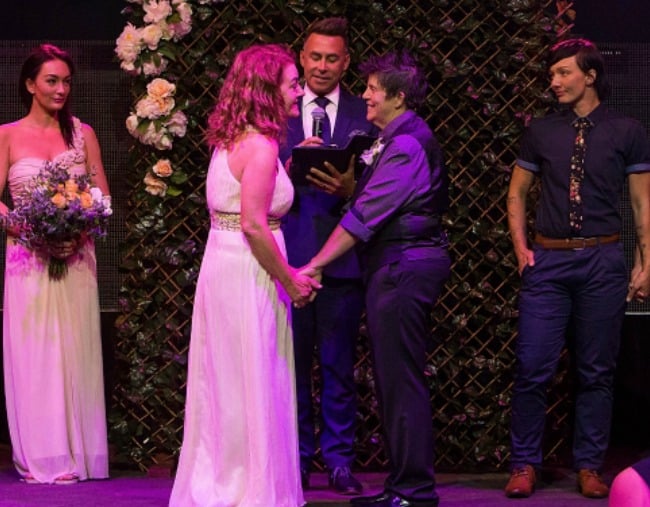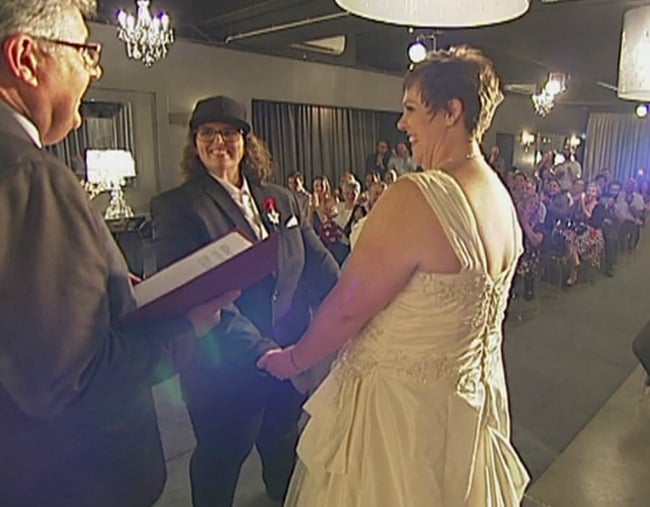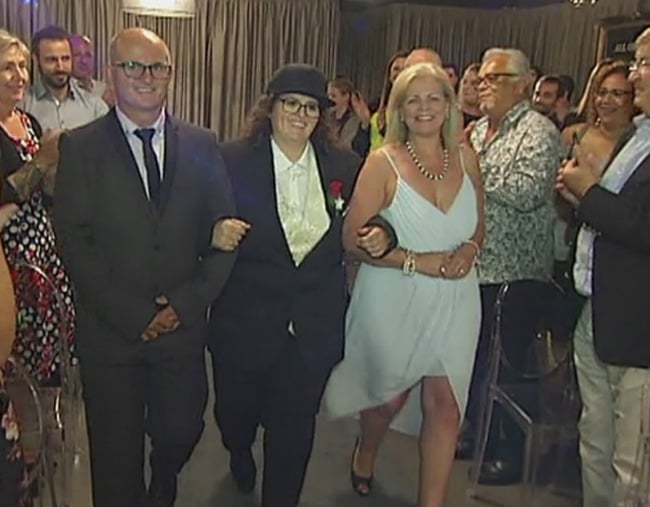 The couple and their 60 guests counted down to midnight so they could officially tie the knot in a room full of love. They wed in the same venue where they held their commitment ceremony five years ago.
"It was just magical," Diana told SBS News.
"To be able to come back here and redo our vows and actually make it legal and finally have equality in Australia is amazing."
Deanne said the couple were looking forward to their future together and were "excited to be equal in Australia like everyone else".
Rebecca Hickson, 32, and her partner of nine years, Sarah Turnbull, 34, are another couple ready to make their commitment to each other official on Tuesday.
"We wanted to be a part of history," Ms Hickson told AAP.
The pair asked  guests to rise early for their 8am Newcastle ceremony.
"We've been together such a long time, we've already had our big hoo-ha ceremony three years ago, but now we get to declare our love for each other again and have it recognised as a real union."
Throughout the day, and the coming weeks, many more same-sex couples will be saying 'I do' in ceremonies across Australia surrounded by their families and friends.
Here's to love.
LISTEN: Mia Freedman speaks to Janine Middleton, the CEO of Marriage Equality Australia who made this all happen.