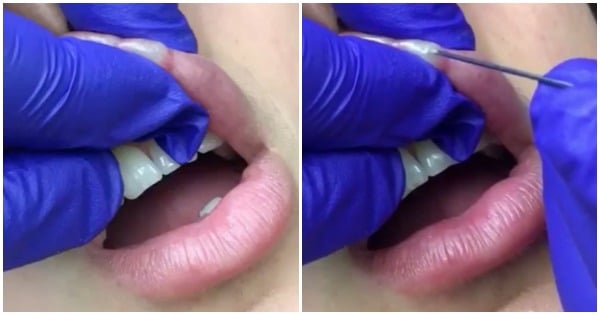 A UK doctor has shown us what happens when cosmetic injections go wrong in a gruesome video that rivals Dr Pimple Popper's for gore.
Dr Tijion Esho, of UK TV show Body Fixers fame, posted a video to Instagram of him popping a woman's lip cyst with a needle and squeezing it.
What oozes out is not the regular yellow-white shade of puss, but a clear liquid.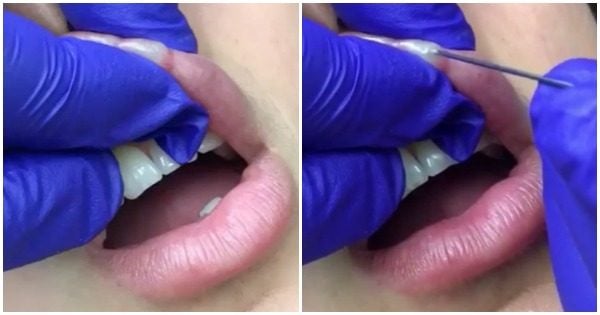 "There is no infection here as there is no puss, inflammation or foreign body reaction," Dr Esho explains in a comment on the video, which has been viewed more than 4000 times.
"This is a superficial deposit caused by poor product placement. If the cyst is left for too long it calcifies and a puss like substance is produced during the draining process."
Yep, thanks to a medical professional's poor technique the patient was left with a hard white cyst of calcified filler - most likely either hyaluronic acid or collagen.