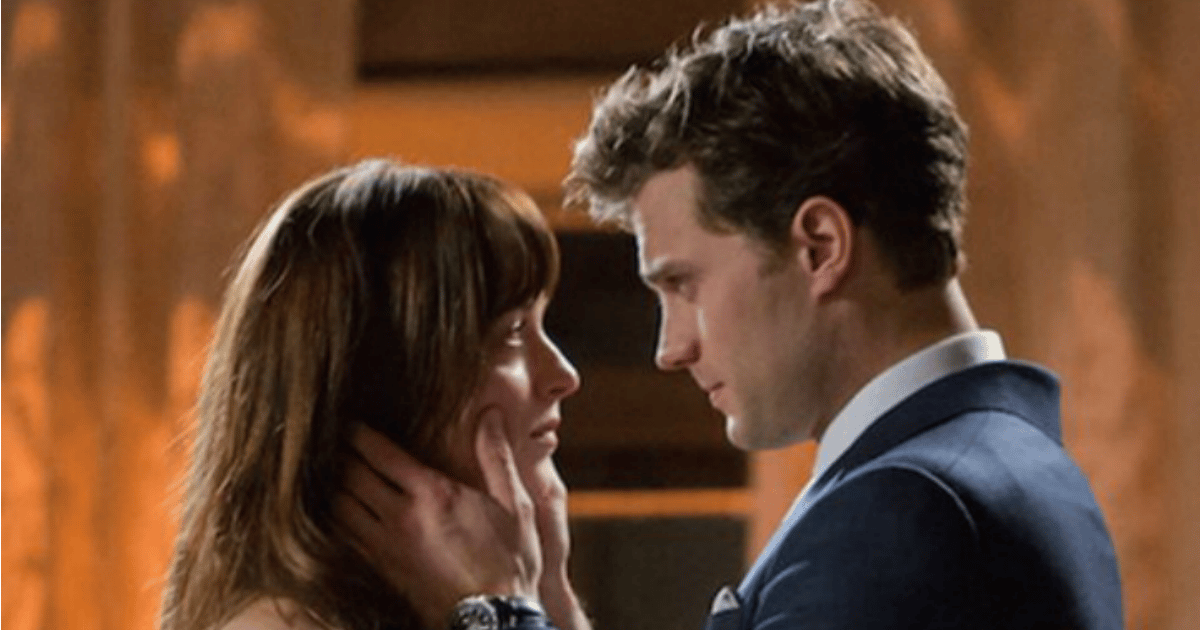 Before you buy your ticket… here are 10 deeply disturbing things about Fifty Shades of Grey, and none of them are about the sex…
Trigger warning: This post deals with violence against women. Some readers may it triggering.
This film, based on one of the world's biggest selling books is going to be seen by young women (and men) across the globe – so we need to ask: isn't this just a blow-by-blow of an abusive relationship? Is it less an erotic story and more a stalker's handbook?
Some domestic violence advocates have started a campaign to boycott the film, #50dollarsNot50Shades, asking people to donate $50 to a domestic violence shelter rather than going to the movie.
On her blog, Emma Tofi has listed 50 moments in the Fifty Shades books that constitute abuse, stalking, manipulation, intimidation and rape. It's a long list (which tells you something in itself), but we've extracted just ten of those moments.
Watch the Mamamia staff reveal the moments they knew it was time to leave their partners (post continues after video).
Emma writes…
I'm so tired of being told that there's no abuse in Fifty Shades of Grey, that I've decided to compile something of a list. A list of fifty abusive moments, to be precise.
Think there can't possibly be fifty examples of abuse in the biggest-selling "romance" novel of all time? Think again… [Note: we've extracted just ten of those moments here. You can read the rest on Emma's blog]
1. Christian Grey is a stalker.
In chapter two of the first novel in the trilogy (that's right, chapter two – EL James is nothing if not quick off the mark with her abuse-as-love shtick), Christian turns up at Ana's workplace. He claims that he happened to be "in the area." He tells her that he was visiting the local university, but there's no explanation as to why, when he lives in a city which would undoubtedly have its own hardware stores, he felt the need to visit the store where Ana just happens to work. I don't buy it for a second and knowing what's to come throughout the trilogy, I know that this is just the first example of Christian's stalker-like behaviour (spoiler: He admits to stalking her and finding out her workplace in book 2).
The text makes it obvious that he has turned up there deliberately to see Ana, through EL James' clumsy use of Ana's internal monologue, as she ponders the fact that he can't possibly have wanted to see her and gone out of his way to do so. So we can be sure that that's exactly what he did. He found out where she worked and turned up unannounced. Maybe we're meant to think this is sexy. I think it's creepy.
2. He immediately becomes possessive of Ana – before they're even a couple.
Brace yourselves everyone, because we're still only on chapter two at this point. After just so happening to turn up at Ana's workplace, three hours' drive away from where he actually lives, Christian engages in some rather stilted and incredibly obvious flirting with the hapless Ana. Then, whilst Ana is scanning the items Christian wants to purchase at the till, one of her male friends comes over.