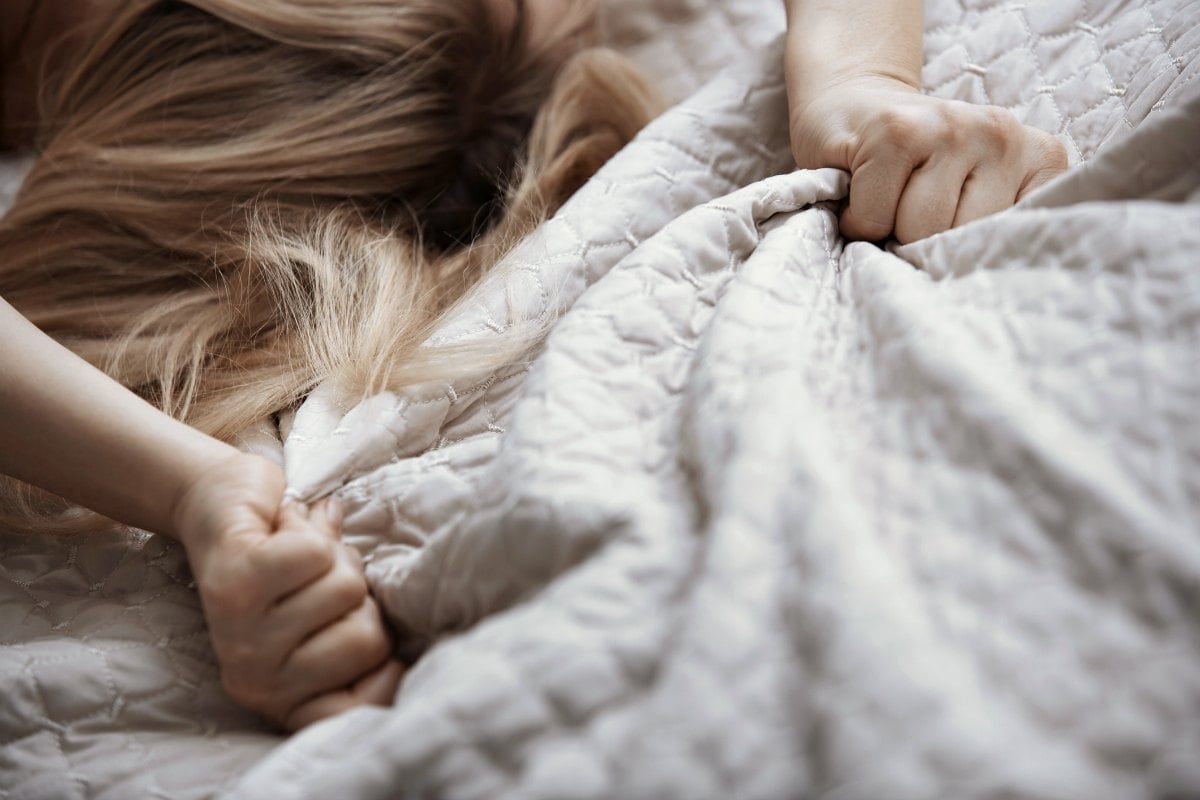 I didn't have my first proper orgasm until I was in college. I'd masturbated and had sex before then, but I didn't understand my own body enough, and I'd let no partner have any idea that wasn't orgasming.
The last thing I wanted to deal with was some man taking it as a personal challenge to make me cum, for him to plant his flag on me and for him to be the "first."
I wanted to figure it out on my own. I wanted to have power over my own body, and that meant I, as a heterosexual woman, left my partners out of it.
There were a lot of reasons why I didn't orgasm until college. During sex, I focused too much on looking and sounding good. I focused too much on my partner's pleasure. I'd watched plenty of porn and that was always the narrative, and there was some pride in being someone's "best" lay.
Mostly, when things started to feel too…out of control, I'd stop or shift, or ask my partner to do something else. Not really knowing I was stopping the train of my orgasm every time.
Samantha X's top tips for having better sex. Post continues below.
The turning point came for me when I was discussing this with my college roommate.
"I don't know if I've ever had a real orgasm before. When it starts to feel weird, I just stop," I said.
"When it starts to feel weird, I keep going!" she told me.
I tried it, and that's how I figured out that not only can I have a real proper grown-up woman orgasm, but I'm a squirter.
But discovering how to orgasm myself didn't turn things around for me when I was with a partner. I had partners I was uncomfortable with. I had partners who were obsessed with my orgasms, which was a turn-off altogether, like my orgasms proved they had somehow "conquered" me. I had trouble letting go of the performative aspect of sex and of being a people-pleaser in bed.
With the growing movement of "cliteracy" (being literate about the clit), many studies seek to understand what women do and don't like for genital stimulation.