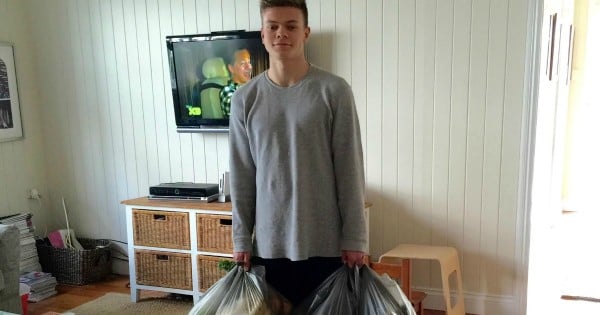 Last Friday, the checkout operator at my supermarket gave me a high-five because I had just become her highest-spend customer that week.
Personally, I would have preferred a sash, or my own personal, parking space. Aside from the fact that a record grocery spend isn't a goal I'm ever aiming for (note to self: do not show husband this post), it wasn't even my only grocery shop that week.
Because I have a teenage son.
To parents with multiple teenage sons: Big respect.
I'd love to say I'm one of those thrifty mums who appear on A Current Affair demonstrating how to feed a family of four for $50 (what freakish sorcery is that?). But as long as I have to feed and water my family, that remains a pipedream. I'm not especially extravagant – although I prefer my toilet paper NOT scratchy. But feeding my 16-year-old son is about quantity first. As long as I hit that target, I can go my hardest on nutrition and variety.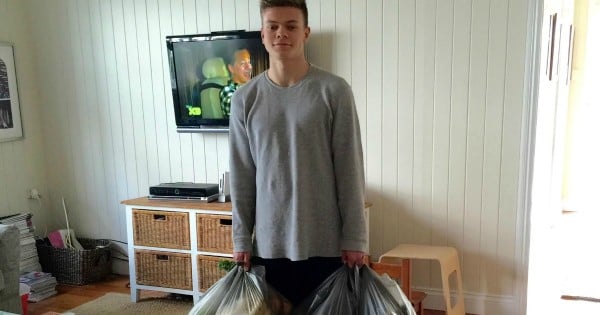 I learned this the hard way, when my kid went from eating regular amounts at regular times, to needing to eat ALL THE THINGS ALL THE TIME. I mean, I knew it was coming – it's not as though mothers of boys think they're always going to be cute kids in Teenage Mutant Ninja Turtle t-shirts and Velcro sneakers. We know that at some point they're likely to become actual menfolk. What we don't expect is for it to happen OVERNIGHT.
From that day forward I've never been able to use that smaller, hipster trolley at the supermarket. Because the following is a snapshot, complete with non-Pinterest-worthy snapshots, of my 16-year-old son's day on a plate. And lunchbox.
I'm going to preface this by saying that about a year ago, my son announced that his body was a temple, and accordingly he was going to change up his diet and exercise routine. Obviously I was all, "That's great darling, good for you," not realising that I would need to set up a supplementary pantry next to the supplementary fridge downstairs.