There's no other way to put this besides to just to come right out and say it: I need to confess to a crime. A very serious crime.
You see, I'm a murderer. Of many. Some would say that I should be labelled a serial killer. And at this point in my confession, I'd say those people are probably right.
In my defence, I never realised how much of crime-spree I was on until I was scrolling through my Facebook feed last night.
That's when I saw it.
I saw the post that told me everything I knew about myself was wrong, that I'd been killing hundreds, maybe even thousands.
Yes, I've been feeding bread to ducks…and apparently you're not supposed to do that.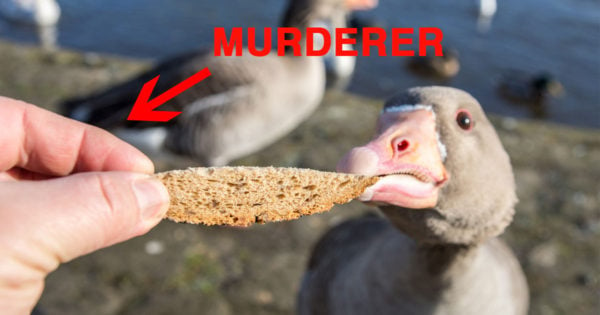 A post, which has now been shared thousands of times, is currently doing the rounds on social media explaining that carbs and ducks simply do not mix.
"Bread makes us ill," a sign, which speaks on behalf of all the pond-dwelling birds, reads.
"It does not contain the right nutrition or calories that we need to keep us warm in winter."